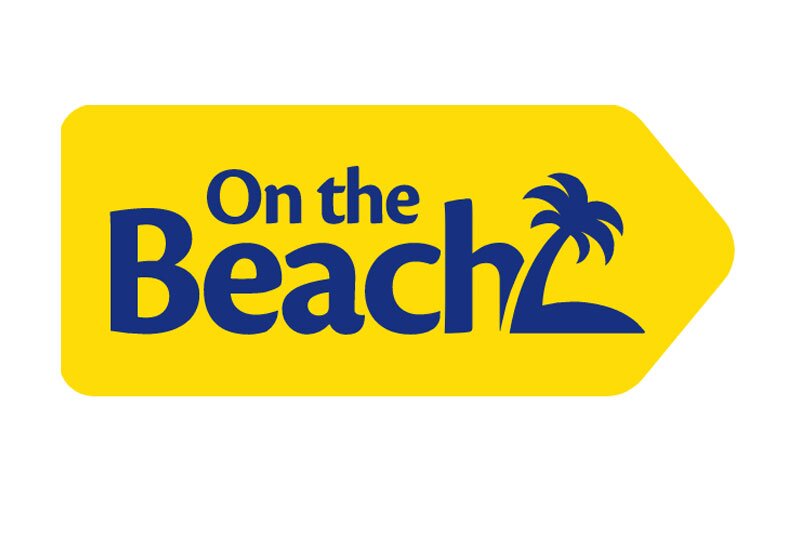 Analysis: What is giving On The Beach confidence about the future?
Lee Hayhurst looks at why the OTA believes in its strategy for post-pandemic growth
As the boss of a mainstream beach travel agency that has taken the summer off sale, Simon Cooper cut a fairly relaxed figure yesterday as he talked through the firm's half year results.
The enormity of the hit on On The Beach was no great surprise. As a sector, travel is becoming immune to huge bracketed numbers in accounts that would have been unthinkable pre-pandemic.
What's more enlightening, maybe, in analysing the results is what On The Beach's assessment is of its prospects after this summer as the industry looks forward to a more normal 2022.
Firstly, it's worth addressing this summer and the OTA's decision to take July and August off sale in May, an announcement that prompted claims in the trade that it was a publicity stunt.
Clearly, a firm like On The Beach, with the flexible model it often touts as being its key advantage, could easily reverse that decision were, say, Spain, Greece or France to come onto the UK green list.
It might be argued that no mainstream OTA that relies on volumes to make money can afford to accept bookings knowing, in all likelihood, it will have to divert resources to alter or cancel at a later date.
However, Cooper said On The Beach has brought in automated procedures for dealing with cancellations, changes and refunds to make it more efficient for it to handle these.
His said his biggest issue is the transient nature of a traffic light system that was at least partly devised in collaboration with the travel sector as part of the work of the Global Travel Taskforce.
The way Portugal was green for just three weeks before being switched to amber after cases started rising underlined the lack of certainty and decimation of consumer confidence in booking holidays.
While there's still the prospect of a last minute rush if any destinations do go green just ahead of the busy summer travel period, Cooper clearly sees little in the politics that makes this a likely scenario.
On The Beach is also pretty unique, certainly in OTA terms, in that it operates a trust account mechanism which means it cannot use customer money as revenue to prop itself up.
And this is just one aspect the firm points to when it makes the case for being in position to grow market share in the future when travel does return.
It is able to present itself as a consumer champion, defending their rights to a full refund and demanding the closure of what it sees as an unofficial 'Bank of The British Holidaymaker' stuffed with consumer money funding the industry.
The story of the firm's journey to this position involving a huge legal battle between regulator the CAA, Abta and rival Travel Republic that led to Atol reform in 2012 is one for another day.
However, it is payments on the other side of the equation to its suppliers, specifically its hotel partners, where On The Beach believes it also has an edge.
While rivals have been delaying payments desperate to retain cash, it claims direct supplier relationships are stronger than ever and have been "fundamental to protect service levels".
An OTB Growth Strategy released alongside its results yesterday, set out how directly contracted sales as a share of the total has increased to towards 90% from around 50% just three years ago.
The OTA says its ability to pay these suppliers promptly has seen it add 150 new contracts and improve 500 existing ones in core destinations.
The firm said: "OTB pays holiday providers promptly. It does not rely on delaying supplier payments to support working capital. We expect hotel relations to continue to strengthen."
Over a third of hotel inventory is now sold on the basis of higher margin preferential rates, 52% standard direct contract, and the remainder on low margin third party supply for long-tail product.
The firm is now looking into expanding this approach more into ancillaries to drive increased uptake of linked products and services it can offer to its holidaying customers.
Relations with hotel suppliers contrasts sharply with flight partners, in particular Ryanair which has taken the opportunity of the pandemic to double down on its campaign against 'screenscrapers'.
As of March 31, the OTA was owned £11.8 million by airlines who are refusing to reimburse indirect bookers, a significant proportion of this is likely to be sitting with Europe's largest airline.
The antidote to such a challenge is to differentiate supply and this is one of OTB's four key pillars for growth, all underpinned by investment in talent and technology.
The firm says it has continued to invest in its core technology platform in a number of areas including to give it the ability to "modularise its flight data acquisition capacity".
Essentially this will allow it to add new suppliers "at pace" as it looks to increase flight connectivity and "explore opportunities with existing and potential partners".
Ryanair boss Michael O'Leary's recent admission that third party sales by OTA's pre-COVID were higher than he understood them to be does suggest there are opportunities to work more collaboratively with carriers to the mutual benefit of both.
Other tech improvements OTB is focussing on to "take advantage of post-COVID opportunities" include data platform improvements to allow greater personalisation and rebuilding the booking path.
It also plans to enhance its beds and packaging technology and prepare for further internationalisation by integrating beach-focussed brands and moving further into long-haul.
Cooper has warned of a "judgement day" looming for travel as firms continue to struggle for cash, indicating he thinks some market share growth may come as a result of the difficulties of rivals.
It's another message the wider industry will not want to hear and failed to reverse OTB's declining share price, but it was a statement reflecting Cooper's demeanour and confidence about the future.