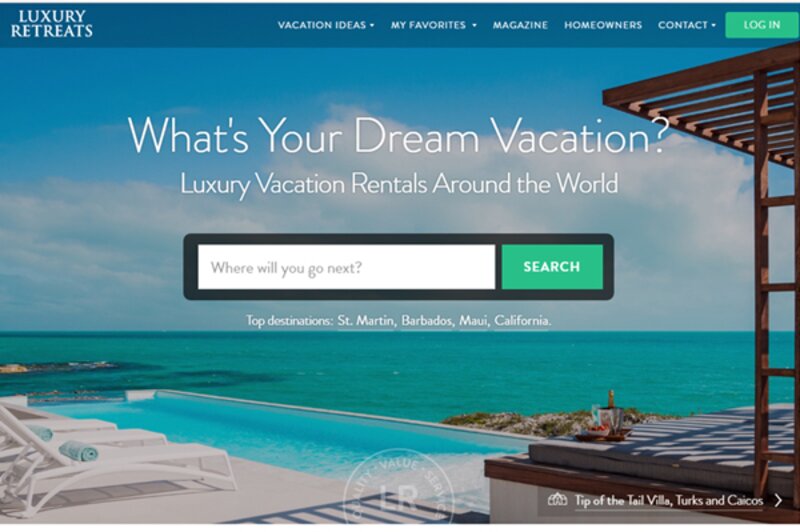 Airbnb acquires Luxury Retreats and vows to continue working with agents
Airbnb has tied up the acquisition of high-end home rental firm Luxury Retreats for a rumoured $200 to $300 million. Continue reading →
Airbnb has tied up the acquisition of high-end home rental firm Luxury Retreats for a rumoured $200 to $300 million.
In the short term, Luxury Retreats will continue to operate as a standalone entity however over time, the luxury listings will be highlighted and integrated into the Airbnb offering.
A spokesman for Airbnb said Luxury Retreats would continue to work with third party travel agents and the deal with Airbnb would not change this.
He said: "Luxury Retreats currently distribute its unique offerings via travel agents, and we are committed to continue partnering with the travel agency community to provide their clients world class of luxury villa rental experience. We see Travel Agents as an important channel to grow our business."
The deal will see Luxury Retreats chief operating officer Joe Poulin join Airbnb to lead luxury homes.
He will report to Airbnb co-founder and chief operation officer Brian Chesky. The Luxury Retreats team will remain based in Montreal.
Chesky said: "From airbeds in an apartment to castles to villas, Airbnb has always been focused on providing a broad range of amazing experiences and trips.
"I have spent countless hours with Joe and his team and seen first hand their passion for delivering amazing hospitality and unforgettable experiences in spectacular places around the world.
"They share our values and I'm excited to work with the Luxury Retreats team to serve more travellers.
"The incredible energy and talent in these teams will help support our mission and grow our community and I'm confident that we will expand our team in Canada in the months and years ahead."
All of the 250 members of Luxury Retreats team will join the Airbnb global family and continue to focus on bringing more high-quality listings to the Airbnb community.