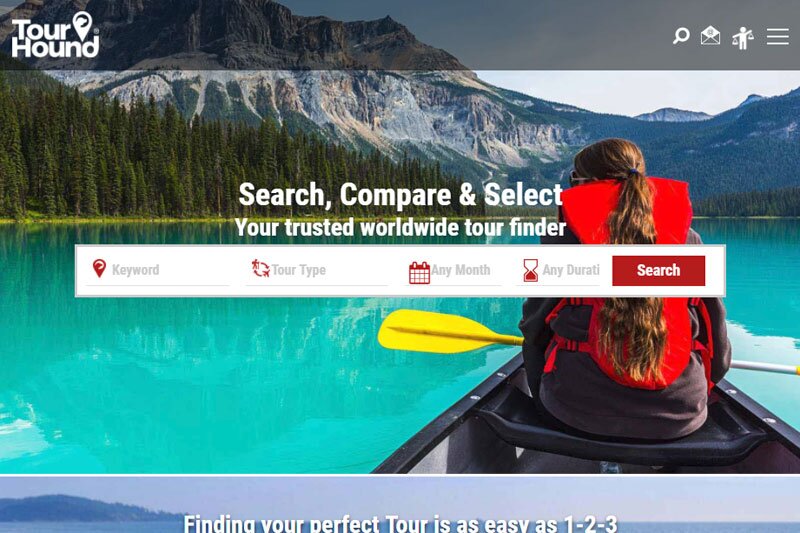 TourHound secures widget deal for Travel Marketing Solutions' agency websites
Hundreds of SME agents supported to recover from the COVID pandemic by selling more tours and activities
by Kaia Hicks
Touring and adventure aggregator TourHound has agreed a deal with Travel Marketing Systems to include its new widget in all its travel agent websites.
A free entry-level version of TourHound-PRO will support over 200 retailers using TMS sites to promote and sell touring and adventure suppliers.
TourHound is working on new functionality for the widget which it says it hopes to launch in the coming months.
It offers tour content, pricing and availability from over 50 operating partners using live API connectivity to enable users to selected criteria and compare tours.
Laurence Hicks, TourHound chairman, said: "We are delighted to have secured this agreement with Travel Marketing Systems which will springboard the widget into a significant number of retail websites at a time when touring and adventure is starting to see signs of recovery.
"As agents start to come out of the long, dark COVID tunnel, they need all the support and assistance possible to aid their recovery and our offering of a free basic level widget will help drive lucrative sales and enquiries to their businesses."
TMS has been building websites for small, independent travel retailers and integrating them with a marketing technology toolkit solutions since 2011.
Founder, Steve Rushton, said: "This is a fantastic partnership that enables agents to instantly create a range of professional marketing materials including posters, social posts and emails from TourHound content.
"Marketing campaigns that would normally have taken hours or sometimes days to prepare can now be created in minutes – this is a game-changer for any agent wanting to sell tours and activities."