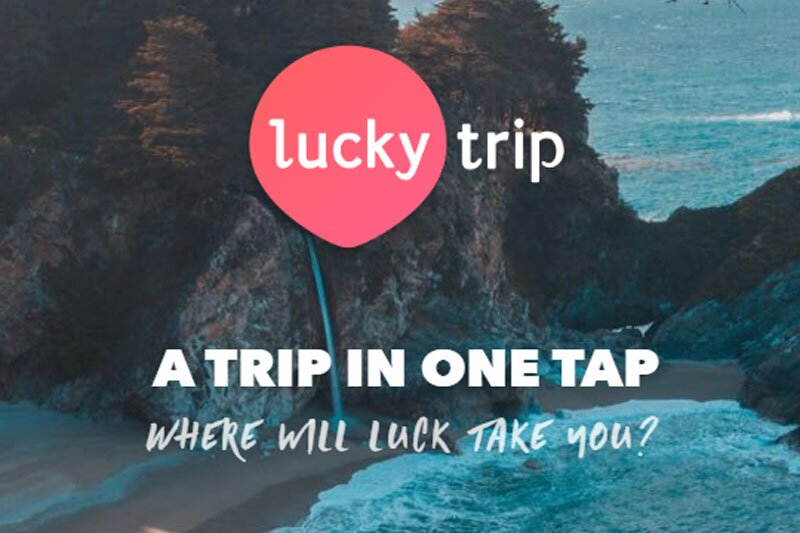 Curated mobile holiday app for millennials LuckyTrip raises £1.5 million
Platform aims to scale across multiple platforms and into Europe
UK holiday booking app LuckyTrip has raised £1.5 million as it looks to scale across multiple platforms and into Europe.
The start-up, founded by brothers Tiff and Alex Burns in 2015, is aimed at millennials looking for something different from and more personalised than conventional trips.
Already backed by easyJet and the Founders Factory, the accelerator set up by lastminute.com founder Brent Hoberman, LuckyTrip has partnerships with Skyscanner, Booking.com, British Airways and easyJet.
It says it is achieving "seven figure revenues" having launched on apple's iOS mobile platform and being highly rated on the App Store and downloaded 500,000 times.
The firm's latest funding comes from Crowdcube, Syndicate Room as well as private investors.
Tiff Burns, co-founder and chief executive of LuckyTrip, said: "Our mission is to inspire a new generation of travellers to visit the hidden corners of the world in the tap of a button.
"Since we launched LuckyTrip in the kitchen of our flat four years ago, millions of people are using our platform to find and book amazing trips.
"This funding round will allow us to continue to develop our award winning product and scale internationally."
LuckyTrip says it is "learning from the mistakes of traditional bricks and mortar travel companies, many of whom are struggling to meet the demands of the millennial generation".
By taking a mobile-first approach and adopting artificial intelligence to generate recommendations, it claims to be the fastest growing travel app in Europe and aims to make booking the perfect holiday "as easy as booking an Uber".
Users are required to set their budget and preferences, tap the 'Lucky' button and they are given instant access to a personalised trip with the cheap flights, handpicked accommodations, and unique experiences.
LuckyTrip was picked to go through the accelerator program run by BA parent International Airlines Group (IAG) Hangar 51.