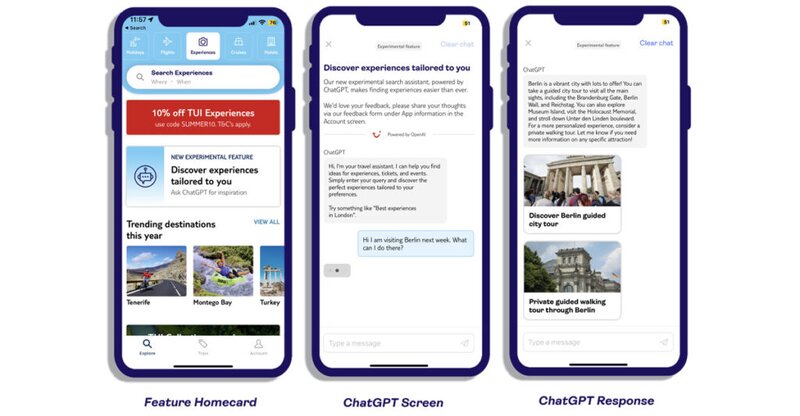 Tui says accuracy key as it trials AI in MyTui app
Some Tui UK customers will have engaged with ChatGPT already this summer
Some Tui UK customers have engaged with ChatGPT already this summer through the MyTui app, with Tui confirming a trial last month.
This is just one of the developments Tui has under way. Group chief information officer Pieter Jordaan said: "We have trials not just with ChatGPT but with other large language models.
"We're using ChatGPT in the app, checking the data that comes back and linking it to our data.
"Safety and accuracy are of the highest importance. Part of the process is [to understand] how to inject our data safely – 50% [of the trial] is on that and 50% on user behaviour. What information do customers want? How do they talk?
"We see quite a lot of uptake by customers trying it to search [and] to ask questions."
He explained: "We started the trial with experiences. We'll roll it out in other languages and add holidays. We're undertaking a trial in curating holidays. [But] flexible tours are the first area you will see this."