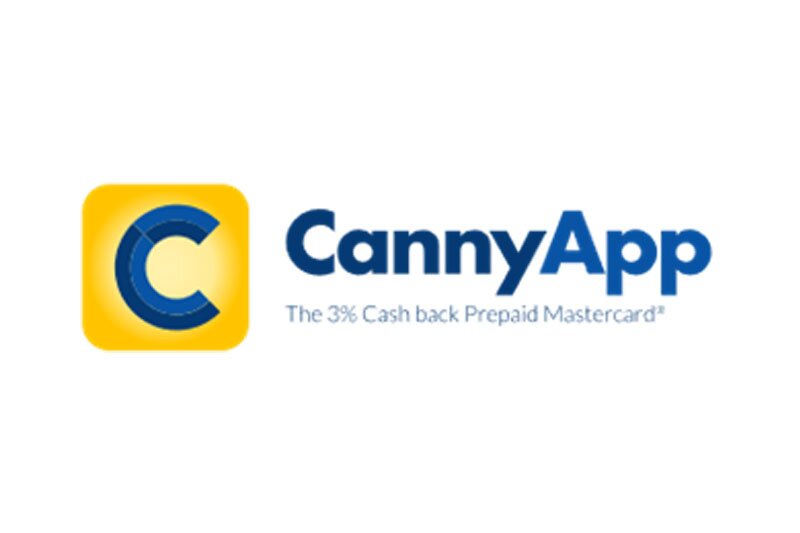 Start-up CannyApp aims to bring FX revenue to OTAs
A 3% cash back offer is expected to appeal to the mass market
Former Shearings Holidays managing director Jane Atkins has returned to travel heading up a new travel cash start-up founded by industry entrepreneur Steve Endacott and former Feefo chief Andy Mabbutt.
CannyApp aims to distribute its pre-paid holiday cash cards almost exclusively through trade partners, offering what it claims is a unique 3% cash back offer to users and 1% commission on all overseas spend on the cards.
The cards, which are backed by Mastercard, are loaded with cash via an app linked to customers' bank accounts and can be used in most countries for the same average cost as using high street bank and credit cards.
Users also void the usual transaction fees and ATM costs they incur by using their high street bank cards abroad "so there are no nasty surprises when they return home", the firm said.
The cost of using high street bank cards for holiday spending is typically 7.5%, similar to CanyApp, but it rebates 3% of that back to the user.
Atkins said CannyApp offers trave firms a new revenue stream as foreign exchange moves increasingly online replacing what many high street agents have lost and giving online retailers the chance to tap into the FX market.
She said: "Historically, 50% of the profit of high street chains came from cash-based foreign exchange, but as the travel market has moved online and holiday spend has moved to contactless debit and credit cards, this income has been lost and most OTA's currently have zero income from FX.
"The CannyApp card solves that and has a compellingly simple 3% cash back message to switch customers from their usual high street bank debit and credit cards."
CannyApp estimates that 60% of the market still uses their bank cards, while just 10% of holidaymakers use pre-paid holiday money cards and 'challenger banks' like Revolut that offer a savings on foreign exchange rates.
However, Atkins said the 3% cash back offer is a more simple message and aimed at canny shoppers, often women, who are used to using loyalty cards to access savings on their household spending and are the decision makers when it comes to holidays.
"You cannot expect the average holidaymaker to understand the nuances of exchange rates.
"CannyApp's 3% cash back message will appeal to the female holiday maker who has a Tesco, Boots or Nectar card in their purses, and will make a small extra effort to get cash back on their holiday spend.
"With an average holiday spend of £3,000 per family, that's £90 of extra ice creams for the kids or gin and tonics for mum during a week's holiday. Well worth the effort."
As well as the 1% introduction fee commission on spend for the lifetime of the card (usually three years), trade partners will be provided with promotional material including templated emails, text messages and Facebook adverts.
Partners will be encouraged to promote the cards to customers who gave booked in the 28 days before they are due to depart, the time holidaymakers usually organise their holiday cash.
Once a card is issued CannyApp will send targeted promotions to the users to encourage them to load up money onto the card both before and during their trip.
He said: "Travel companies have one piece of key data, the departure date of a customers' holiday. Why advertise year-round when you only need to communicate your message for one month a year – the month before departure."
As well as reducing cost of acquisition for travel firms, Endacott said trade partners will offer customers double cashback in the form of a discount off a future booking. One launch partner, cruise.co.uk, is offering cards pre-loaded with cash as a booking incentive.
As well as traditional high street agents and OTAs, CannyApp is targeting ancillary providers like travel insurance providers and airport parking firms as potential distribution partners.
All consumer money loaded onto the cards is placed in secure client accounts operated by Transact Payments, a Mastercard approved BIN sponsor which is regulated by the Gibraltar Financial Services Commission, and held at NatWest Bank.
The sign-up process involves an initial online registration and the app can be used to load funds instantly in the UK or overseas. The cards, which support contactless and online payments, will take seven days to arrive with customers.
Co-founder Mabbutt, who sold reviews and customer insights specialist Feefo in 2018, said: "It is really exciting to be back in the travel arena as we exit such a tough trading period, with a product that offers travel retailers something new and lucrative."