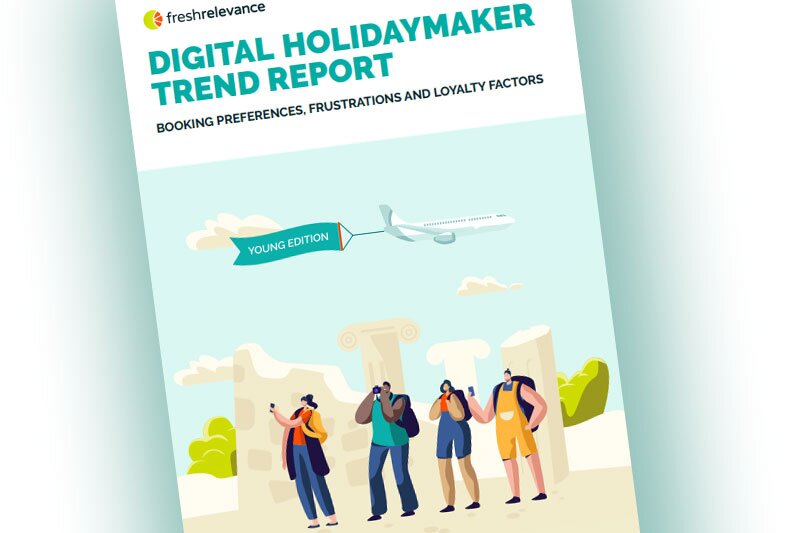 Research phase longer than holiday duration, finds Fresh Relevance study
Personalisation platform investigates holidaymakers' habits following Thomas Cook collapse
Nearly half of holidaymakers invest more time researching their trip than the actual length of the holiday, according to new research from Fresh Relevance.
The personalisation platform commissioned Censuswide to survey 2,000 UK holidaymakers about their buying habits in the light of the recent collapse of Thomas Cook.
They found 43% of holidaymakers spend longer researching and booking than the duration of the trip itself and that this we especially true of younger respondents.
The 'Digital Holidaymaker Trend Report' found 60% of Gen Z (16 to 24-year-olds) and 58% of Millennials (25 to 34-year-olds) say their holidays are often shorter than the time they spent researching and booking.
These two groups were also more likely than average to seek the advice of travel professionals with 25% of Gen Z and 24% of millennials using travel agents.
Across all respondents only one in five said they use agents and 12% other traditional research methods like travel publications.
The survey found 42% of holidaymakers use review websites, such as TripAdvisor, when researching a holiday
Over a third (36%) of holidaymakers would said they would book a trip through Facebook while over half (52%) of Gen Z respondents would book a holiday on Instagram.
Social media was found to be a popular option among holidaymakers with a household income of over £75,000, with almost a third (29%) of those surveyed using social networks when researching a holiday.
Despite widespread adoption of technology, only 11% of respondents have used a travel app to research and book.
The research found that one in three consumers would be comfortable using streaming services, such as Netflix, as part of the research process.
And 24% of respondents said they would be comfortable using chatbots or virtual reality (VR) if given the opportunity, although for Gen Z and Millennials this figure was higher: 32%  and 31% respectively.
Mike Austin, chief executive and co-founder of Fresh Relevance, said: "Recognising customer preferences and delivering a relevant booking experience is critical.
"With vast amounts of data and new technologies now available to capture the interest and attention of holidaymakers, there is no longer a place for a one-size-fits-all approach.
"We found that leisure travellers are comfortable using new technologies to research and book their next vacation.
"Whether or not travel providers have the financial means to invest in new channels, there are proven ways to harness holidaymakers' favourite sources of inspiration in your marketing.
"Including social proof tactics, such as user generated photos, ratings and reviews, in email and website marketing in real-time, helps customers filter through the noise and guides them at each stage of the customer journey.
"Retargeting with triggered emails or ads on social networks can re-engage customers who already browsed your holiday deals.
"In such a competitive space, providing tailored experiences that resonate with the individual should be at the heart of all travel marketer's strategies in order to successfully reduce the length of decision making, inspire and ultimate secure the booking."
The full Digital Holidaymaker Trend Report is available to download for free on the Fresh Relevance website.