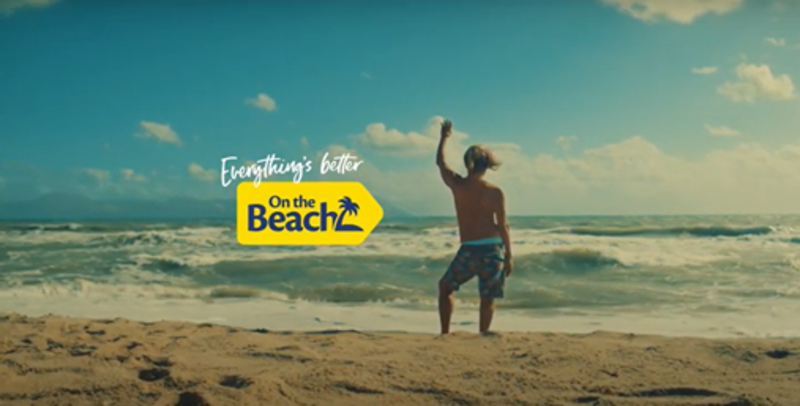 On The Beach completes share placing to raise £26 million
OTA expected to weather near-term period of uncertainty, says broker Numis
OTA On the Beach has raised £26 million through a share placing.
The arrangement was disclosed in an announcement to the London Stock Exchange today.
A number of company directors, including chief executive Simon Cooper, are subscribing to the placing of 7.8 million shares, representing 5% of the company's existing share capital.
He will have a stake of almost 5% in the enlarged share capital of the company as a result.
The proceeds are to be used to capitalise on the pent-up demand and recovery in travel, particularly in funding increased marketing spend and offering low deposit schemes.
On the Beach continues not sell packages departing before August 31 due to uncertainty over the government's traffic light system for international travel, Covid testing requirements plus insurance and refund rules.
City broker Numis said: "We expect OTB [On the Beach] to weather this near term period of uncertainty better than its competition and be in a strong position to take market share.
"The proceeds will be used to capitalise on the pent-up demand and inevitable recovery, particularly in funding increased marketing spend and investment in working capital, ie offering low deposit schemes to improve conversion."
Cooper said ahead of the placing: "The duration of the pandemic and its disruption to the travel sector has been more than anyone could have imagined and whilst On the Beach has undertaken numerous actions to best navigate the crisis, manage risk and conserve cash, this placing will provide the group with greater resilience, flexibility and firepower as demand for holidays recover."
The group last month reported a pre-tax loss of £9.5 million for the winter six months against a profit of £2.3 million in the same period a year earlier.
The company had total exceptional costs of £7.6 million due to the impact of Covid-19 to trading in the six months to March 31 – primarily due to the cost of cancellations, expected cancellations and associated administrative expenses.