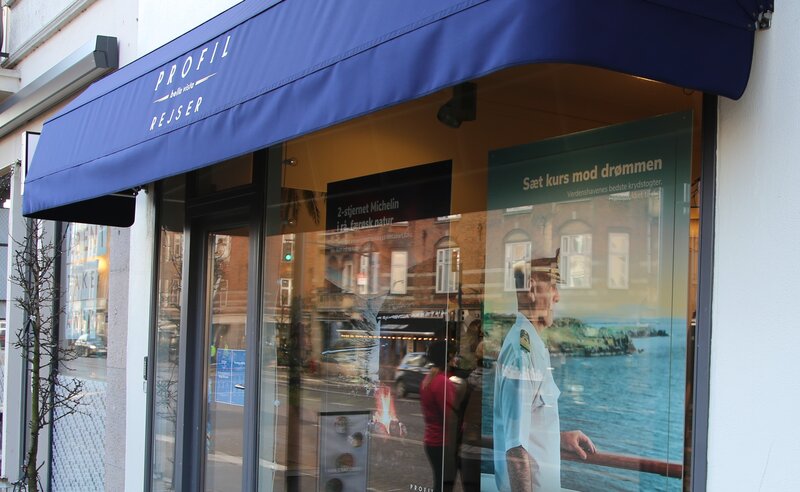 Inspiretec supports modernisation of leading Danish luxury travel firm Profil Rejser
Tailormade specialist took the plunge to revamp its tech platform during the COVID-19 pandemic
Technology developed by Cardiff-based Inspiretec has been implemented by leading Danish tailormade luxury travel organiser Profil Rejser to modernise its operations.
The 30-year-old firm, which turnsover €34 million annually, chose Inspiretec's full stack of travel technology to increase customer engagement, conversion and efficiency.
Profil Rejser and its five-star Bella Vista brand for worldwide luxury destinations will use Inspiretec's Customer Relationship Management (CRM) and reservations platforms.
It also commissioned the developer's in-house team to design and build two new bespoke websites to deliver a richer and more modern experience to its customers.
Peter Rasmussen, Profil Rejser chief executive, said: "Changing your travel technology platform is always a challenging thing to do, perhaps more so during a pandemic, but we cannot stand still as a business.
"Our team selected Inspiretec because of their end-to-end in-house product and service capability. It was critical for them that their new CRM, reservations and websites work seamlessly together to underpin their strategic objectives.
"We recognised that technology plays a key part of how we deliver a positive customer experience, so in order to make sure we move with the times, we wanted to find a partner who could support us on that journey of self-improvement".
Inspiretec's reservations platform will support selling of tailormade tours product through Profil Rejser's contact centre and websites in conjunction with the CRM integrating lead management, workflow and marketing automation.
Richard Baker, Inspiretec chief commercial officer, said: "Profil spotted early on that technology is a critical component of how they can develop their customer experience, and we're delighted that they entrusted us with their complete technology transformation".
Inspiretec said it worked with Profil Rejser to deliver the project during the COVID-19 pandemic despite changing traveller demands, fluctuating team availability and enforced remote working across different time zones.
Rusmussen said: "As our industry emerges from the pandemic, we are even more confident that our strategy was right.
"We needed the correct technology in place to be able to respond and adapt to an uncertain and changeable travel landscape and make sure we can deliver a clear focus on improving the overall customer experience".
Baker added: "We're so proud of the partnership with Profil – it shows that with Peter's vision, his team's determination and a lot of hard work, brands can move forward strategically despite incredibly tough industry conditions. We look forward to supporting them on the next chapter of their journey."