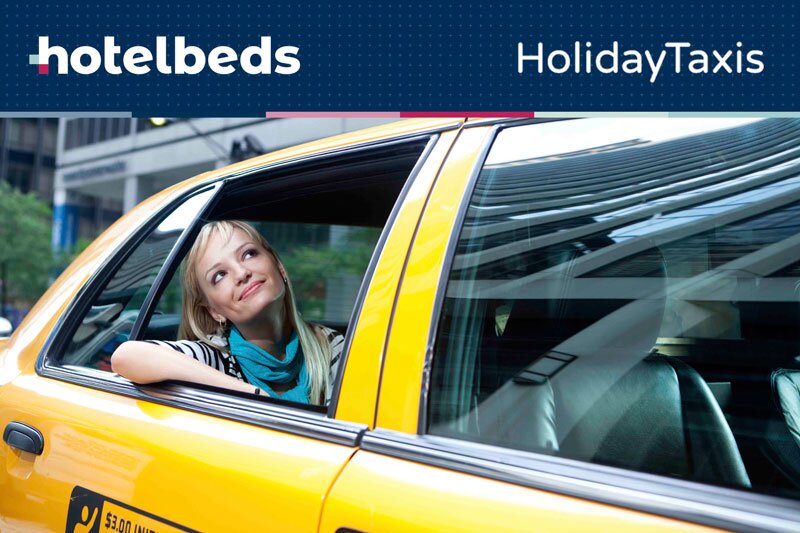 Hotelbeds to buy HolidayTaxis Group
Brand will remain separate and form part of the Beyond the Bed portfolio Continue reading →
Hotelbeds is to acquire transfer specialist HolidayTaxis Group.
The HolidayTaxis brand will remain separate and independent from Hotelbeds, but will form part of Hotelbeds' ancillaries arm Beyond the Bed. The bedbank says the acquisition will compliment its existing portfolio of content.
HolidayTaxis Group, which operates as HolidayTaxis, is headquartered in the UK and was founded in 2002. It operates 21,000 transfer routes across 150 countries.
Hotelbeds recently renamed its ancillary product line, which distributes transfers, activities, tickets, theme parks, car hire, travel insurance and specialist tours, as Beyond the Bed and says the acquisition is a "strategic fit".
The HolidayTaxis brand will remain separate and independent from Hotelbeds but will form part of the Beyond the Bed business.
HolidayTaxis' chief executive Ian Coyle will report to Javier Arévalo, director of Beyond the Bed.
Joan Vilà, executive chairman of Hotelbeds, said: "We look forward to working with Ian and all his colleagues in helping our travel partners everywhere to drive incremental sales and boost profit margins.
"In recent years our ancillaries business has grown substantially as the strength of our technology platform and global distribution network has positioned us effectively to take full advantage of the increasing demand for in-destination activities worldwide.
"We already offer a wide range of revenue enhancing products to our partners, including transfers, tours, activities, car hire, theme park tickets, and more – but the addition of HolidayTaxis significantly strengthens our portfolio, underlining our commitment to provide greater choice to our travel trade partners."
Ian Coyle added: "We are enormously excited to be joining Hotelbeds as it continues to push the boundaries of travel distribution.
"This is a unique opportunity that was unmissable, allowing us to share additional ancillary revenue generating solutions with the 60,000 travel selling partners that Hotelbeds works with globally – many of whom are very hard to reach otherwise. I'm convinced that our supplier and distribution partners, across our respective businesses, will benefit from the strengths of something very special that is about to happen."
Co-founder, Steve Endacott, said: "I am obviously delighted that an idea in a pub, has turned, 17 years later, into a business of considerable value, carrying over 8 million transfers passengers a year.
"I've enjoyed over the years, working with three excellent CEOs – co-founder Paul Stanyer, Peter Hilton and then Ian Coyle, who all led the business through different stages of its evolution."
Endacott will now exit the business completely, but the management team, led by Coyle will remain.