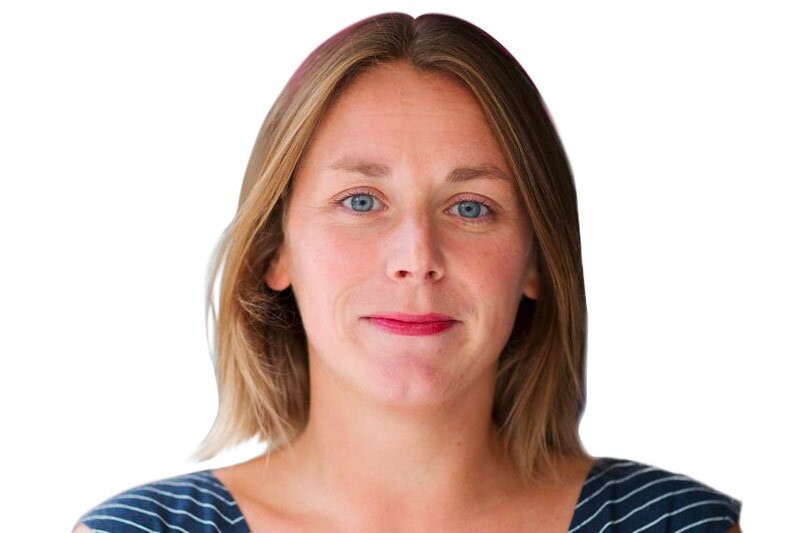 Guest Post: Turning the tide in customer experience
Thomas Cook failure offers a cautionary tale for travel sector players, says Somo chief growth officer Rebecca Crook
Thomas Cook failure offers a cautionary tale for travel sector players, says Somo chief growth officer Rebecca Crook
The collapse of Thomas Cook was an ominous day for the British travel industry; even the UK's oldest travel company couldn't withstand the technological disruption that has revolutionised the sector. The winning strategy for Thomas Cook from the 1980s continued to be its principal strategy through the 1990s and 2000s, even when it had a shrinking market – people no longer wanted package travel products, and Thomas Cook failed to revolutionise its way of distribution. OTAs like Booking.com, Expedia Group, Travel Supermarket and lastminute.com (to name just a few) quickly took advantage, thriving by identifying the gaps left in the market by complacent businesses like Thomas Cook.
It is a cautionary tale for other players in the travel sector, who still have a long journey ahead for modernising experiences for their customers. Travel behaviour has evolved and the demand is increasingly shifting towards the experience-led trips. Solo travel is on the rise, so is adventure-led or transformational travel. These trends are leaving a significant mark on what customers expect from travel brands. But the majority of businesses – across all travel verticals – are still not considering the changing customer needs when redesigning their digital touchpoints or creating new digital experiences.
The general customer experience in travel is still far from perfect. Modern travelling offers a highly fragmented journey, with customers using different providers for air travel, sea travel, land travel, hotels, experiences. But there are ways brands can make the experience more pleasant – and vastly reduce friction. Travel brands must start looking beyond their antiquated strategies and shake up the sector to deliver services and solutions that solve what today's customers want and need. Because being the best in offering your vertical-specific services is no longer enough.
Customers want seamless experiences across their entire journey – not just when interacting with one brand. The popularity of the self-service model is also evident of this; customers using the likes of TripAdvisor to make their own decisions and create their own holidays. Or even brands like easyjet, who have made plane travel more accessible with great prices and routes, allowing consumers to visit a vast array of destinations. Customers want these brands to add meaning to their travels and help to make their journey more linear and frictionless – from the initial stages of research, through to travelling, checking in and out of hotels, experiencing the trip, post-holiday interactions and planning their next trip.
Increasingly, we are seeing 'traveltech' companies diversify and cater to the full customer journey. Airbnb has just announced its investment in Atlas Obscura, placing an even higher emphasis on expanding its Experiences business. Service diversification and digital innovation are becoming key, and this is making the market even more competitive. It's a final boarding call for big travel legacy brands to rethink how they can differentiate.
So, which sectors are leading the way and who's lagging behind?
We asked 1000 British adults what verticals they think deliver the best customer-facing innovation. Almost 30% voted on airlines. But verticals like ferry travel leave much to be desired, with only 6% of customers happy with their current experience.
The ferry industry is gearing up for growth, with increasing global government support to scrap old passenger ferries and modernise fleets. Digital will play a big part in this transformation, helping brands differentiate and solve some of the key pain points customers are experiencing before, during and after their journey. The ferry sector certainly has a loyal following of travellers – those who enjoy comfort and space – but will that be enough to drive the demand?
Whilst cost remains the leading factor for why travellers wouldn't travel by ferry, the digital journey is still increasingly important. Our research showed that 1 in 3 customers prioritise ease of online booking on desktop and mobile when choosing a specific ferry company; and 22% would not book with a company whose website is difficult to use.
There's so much ferry companies could be doing to improve their customer experience with digital tools –  automated boarding cards, digital gates at ports, live chat for bookings, voice assisted bookings, and more. Even digitalising staff shifts can massively improve staff satisfaction which has a direct impact on staff retention, therefore giving companies a greater opportunity to have real ambassadors of the brand who are customer facing. In a service led industry one bad experience can spread quickly.
The expectations of customers are rising. The likes of Google and Amazon are driving how customers want to interact with brands – immediacy, transparency and seamless customer experience across the entire journey are key to staying relevant. But delivering experiences that delight, cater to the new travel trends, and help customers make their trip more memorable and efficient are also playing an increasingly crucial role.
Any innovation or digital transformation must be done based on what customers really need and want. Only those digital solutions that solve customers' key pain points and deliver seamless experiences that enhance their trip will help brands stay ahead.