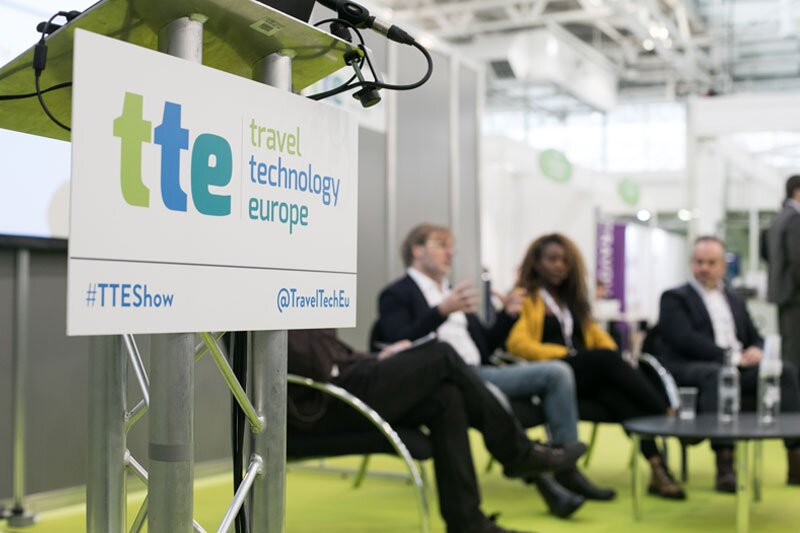 TTE Preview: The six innovators in the Innovation Playground
Get hands-on with next-generation technology, from driverless cars to drones, robots, AI, AR and MR
Travel Technology Europe returns next month with a theme of 'Travel 2020' – aimed at helping travel tech buyers future-proof their business strategy and develop a more visionary approach.
A key element of this year's theme is the Innovation Playground, an interactive tech showcase where visitors can get hands-on with the next-generation technology that will impact future travel: from driverless cars to drones, robots, AI, AR and MR.
Here we take a look at the six forward-thinking technology brands recently announced as Innovation Playground exhibitors.
Atmos VR
As experts in the provision of 3D scanning services and virtual reality experiences, AtmosVR will be on hand to demonstrate the impact that immersive technologies such as VR/AR can have on the tourism market and showcase ways in which brands can utilise this cool tech to their benefit.
From 360 virtual tours to the promotion of excursions, VR offers a wealth of opportunities for tour operators, travel agencies and hospitality businesses to increase time-on-site and ultimately, bookings.
Austella
Austella are a digital content studio specialising in virtual and augmented reality and Blockchain content creation.
With a track record in delivering awe-inspiring, immersive marketing campaigns for some of the World's leading brands, Austella are set to help de-mystify Blockchain and demonstrate how the industry can take advantage of the technology through a range of interactive demonstrations.
Beloudest
Beloudest is an extended reality production company that offers XR solutions; namely virtual, augmented and mixed reality; to brands – disrupting traditional marketing methods to deliver groundbreaking customer experiences.
They'll be demonstrating gamification solutions and showcasing some of their augmented reality solutions for web and mobile.
DataArt
DataArt is a global technology consultancy that designs, develops and supports unique software solutions for businesses.
Recognised for their deep domain expertise, DataArt teams create new products and modernise complex legacy systems to transform technology in the travel and hospitality industry.
The DataArt team will also be on hand to discuss their predictions for five major trends to take the travel and hospitality industry to the next level.
EXP360
EXP360 makes VR technology commercially useful by offering VR solutions for immersive sales, marketing, recruiting and training processes.
Entirely platform-based and scalable, their integrated software and  hardware portfolio allows brands to quickly and economically integrate 360° media and VR technologies across all digital and print media channels..
Reality in Virtual Reality
A developer of virtual reality assets, RIVI create 360 video and photo-realistic virtual reality experiences.
Their simulation engine provides fantastic opportunities for travel brands, thanks to its ability to capture any location and recreate it in photorealistic virtual reality – allowing users to interact with and experience the virtual world rather than just viewing it.
Don't miss the chance to experience some of the technologies set to disrupt the travel space in the Innovation Playground at Travel Technology Europe, taking place on 20-21 February 2019 at Olympia London.
Travel Technology Europe takes place at Olympia on February 20-21. Register for your free tickets at www.traveltechnologyeurope.com.