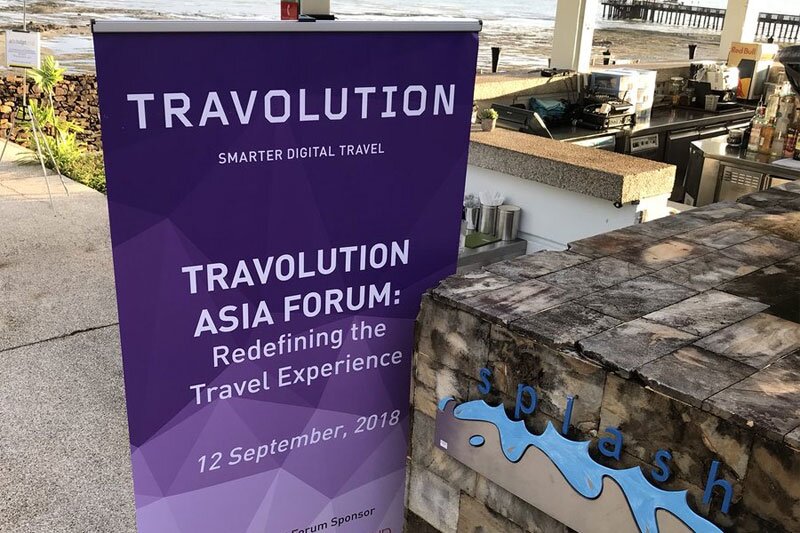 Travo Asia Forum: Share successes and failures, but be patient for innovation
Global payments giant Mastercard and travel start-up Triip.me discussed the principals behind developing new technology and innovating. Lee Hayhurst reports Continue reading →
Global payments giant Mastercard and travel start-up Triip.me discussed the principals behind developing new technology and innovating. Lee Hayhurst reports
Technology pioneers and innovators need to be open to sharing their success and failures but patience is required if there are to be genuine progress.
That was the message from two very different technology firms operating in the travel industry at this week's Travolution Asia Forum at the PATA Pacific Asia Travel Mart in Langkawi, Malaysia.
Diana Robino, senior vice president of business development at global technology payments giant Mastercard, shared a session on how to make your business 'tech smart' with Hai Ho, chief executive of Triip.me, an experiences booking start-up developing blockchain technology.
Robino disagreed that major corporates like Mastercard tend to be risk averse because they do not want to be seen to have failed, saying that view was out of date.
"I think that has changed. It you want to foster innovation, you have to encourage failure and you have to work in a very agile manner. We have about 14 blockchain patents and we work extensively with start-ups," she said.
"I think this is something for all of us to learn. We learn from failure and this is something you learn from working with start-ups, how fresh this attitude is about sharing their learnings among themselves."
Ho agreed, saying that with blockchain the secret to driving up adoption was to share what you learn and to offer it for free to reduce the risk.
"Being a pioneer is a good excuse when you fail," he said. "When you pioneer you explore some things, so you have to share why you failed, how you failed, to other people, to other companies, so that they learn from your mistakes.
"We are all on this journey of building blockchains. We have realised how difficult it is to build a blockchain platform and then to use it and in order to issue a crypto currency, it's a hugely complex operation.
"Firstly, we just wanted to build something for our platform and we realised if we build this just for ourselves it won't push the adoption.
"People say to us what you say sounds awesome but how do we get benefit from blockchain and is it for a travel business like ours because it's definition is very complicated.
"So that's why we decided we have to share this knowledge simplify the definition, build a platform that's so easy to use and the best way to get adoption is to give it away for free so people try it."
Ho, however, warned against ever-increasing expectations of the speed at which new technologies and innovations and called for greater patience.
"Speed of development is faster in the domain that people are familiar with. It's way easier to set up an OTA or one-stop booking website because all the APIs are ready.
"What is changing is people's patience. People are less patient to wait for the right technologies and innovations.
"The faster the world is moving around the more impatient we are but, for me, whatever happens we need to be more patient.
"If we don't have patience all we see is the noise. In the last nine months we have evaluated about 20 different blockchain booking platforms.
"Only two actually delivered what they say, the other 18 were scams, but they were so awesome in the way they scam they raised $100 million.
"They build media proof to secure the sense that they will be the one, but when our tech team talked to them they don't know what they are talking about."
Robino added being 'tech smart' is achieved though partnership, citing services like Apple Pay which the consumer credits the smartphone manufacturer for but which is actually facilitated by Mastercard.
"We have developed a full division to enable facilitation [of new technologies] in areas like safety and security, artificial intelligence, machine learning and biometrics.
"These are solutions we develop because it's very hard for a small company that's running a website to really have the best and latest tools for cyber security. That's our job. We have teams fully dedicated to that.
"One of our teams in artificial intelligence came from a full acquisition and we brought them in-house because they had the experience to create our decision management tools.
"Sometimes it's done through a partnership, sometimes it's in-house but we realise that in those areas that are our core like safety and security we are leaders and we have to provide the solutions and help our customers provide them as well."