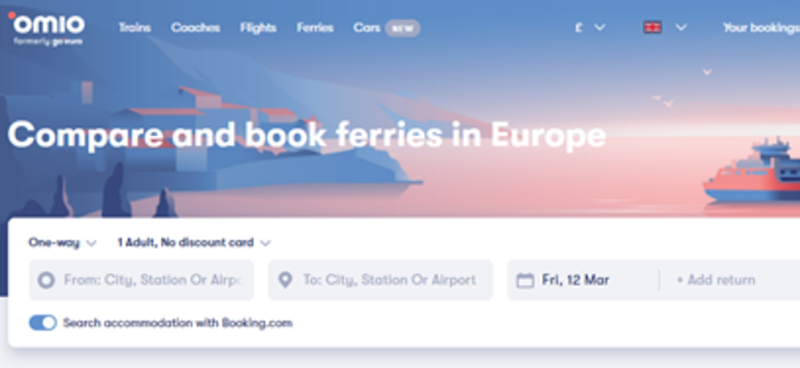 Multi-modal platform Omio integrates Ferryhopper Mediterranean content
New tie-up with ferry specialist announced at this year's virtual ITB trade show
Multi-modal travel booking platform Omio has integrated with Ferryhopper to bring its Mediterranean product onto the site.
The new collaboration was announced this week during the annual ITB trade show, which is being held virtually for the second year in succession due to COVID-19.
The tie-up will see ferry crossings throughout the Med to over 250 destinations including the Greek islands, Spain, Italy and Turkey made available to Omio users.
Omio said it is seeking to expand its ground mobility offering, as it strives to help its users connect different elements of their journeys.
Through the Ferryhopper partnership Omio's customers can book their flight from a city such as Berlin to Athens, and their ferry from Athens to Mykonos in the same app.
Julian Persaud, Omio vice president commercial, said: "We firmly believe that travel will rebound, and that when it does customers will be looking for more choice and flexibility.
"That is why this partnership with Ferryhopper is so exciting – it builds on our existing multi-modal network and connects our customers with new destinations to explore in a way that they couldn't have before."
Aiden Short, Ferryhopper commercial director and Co-Founder, added: "We have worked hard to bring Mediterranean ferry content into a single customer-centric interface through ferryhopper.com.
"Our new integration can now bring this content to life on a variety of platforms. We are delighted to have Omio as the first of many consumers of this product, and to offer their customers the opportunity to travel by ferry across Europe."