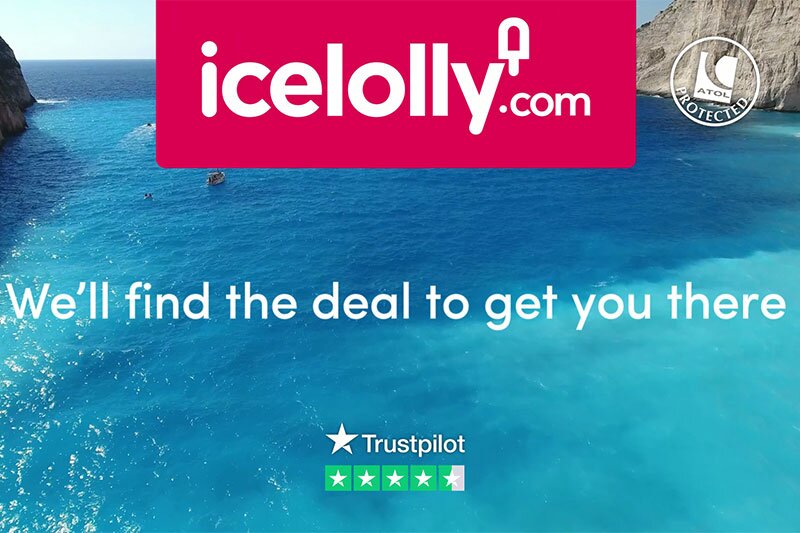 Icelolly.com keeps things simple with new peaks marketing campaign
Multi-channel push marks 'return to brand's core values'
Icelolly.com has unveiled details of its turn of year marketing push focusing on how it makes it easy to find the perfect deal.
The Leeds-based holiday price comparison site will debut its latest multi-channel marketing campaign on Boxing Day.
The firm said the campaign marks a return to its core values in what can be a complicated and frustrating process.
---
---
It aims to put fun and personality into holiday comparison, the campaign highlighting how easy it is for customers of all demographics to compare a wide range of holidays and find a deal to suit their tastes, availability and budget.
Darren Kunar, head of marketing communications at icelolly.com, said: "In a glut of travel ads on TV inspiring people to start researching their next holiday, we have chosen to showcase a very functional and purpose-driven campaign.
"If you want to compare and find the best holidays in the market, customers should use icelolly.com. 'We'll find the deal to get you there' has been conceived to drive differentiation by showcasing the range of holiday experiences available and how the search and book process is made easy."
The new TV ads illustrate how simple it is to search and compare holidays, hotels, city breaks and cruises.
Three versions target specific customer groups, with a voice-over explaining how icelolly.com features millions of holiday deals from the UK's leading travel companies.
The narrator invites customers to 'join over 13 million customers who choose icelolly.com, voted the UK's Best Holiday Comparison Site' and closes with the line: 'icelolly.com – we'll find the deal to get you there.'
---
---
The ads will air on the ITV Network through the turn-of-year 'peaks' period as part of icelolly.com's partnership with the broadcaster, which began last year.
The commercial will launch on Boxing Day across the network during favourite TV shows such as You've Been Framed Kids and Celebrity Dinner Date; movies including Nanny McPhee and the Big Bang and Minions; and popular soaps including Emmerdale and Coronation Street.
Ads will also air on Channel 4 and Sky Channels as part of the company's efforts to extend reach and raise the brand's profile through 2020. There will also be significant out of home activity beginning in December, icelolly.com said.
The ad creative was developed by VTR North in collaboration with icelolly's in-house team, with media planning through MI media.
More: Icelolly.com named Brand of the Year in 2019 Travolution Awards