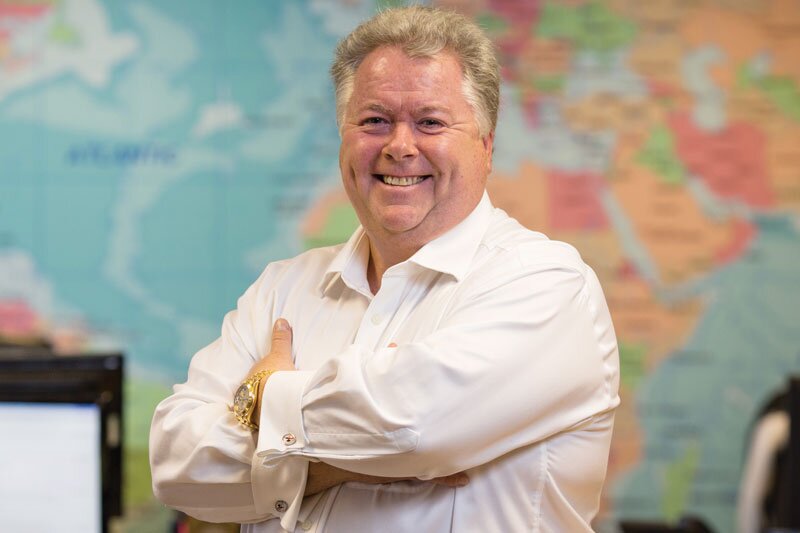 Founder and chief executive of Traveltek announces plans to retire
Firm to appoint a new chief executive in the coming months
Founder and chief executive of travel technology supplier Traveltek founder Kenny Picken has announced his intention to retire.
Picken, who founded Traveltek in 2002, revealed the firm will be looking to appoint a new chief executive in the coming months at which point he will step away from the firm.
"Our newly appointed Chairman, Chris Noblet, will remain on the board following my departure and will assume operational control until such time as my successor is up and running," he said.
Picken added: "Of course, Traveltek will always have a place in my heart. I will retain a significant interest in the company following my departure, so I can't wait to see how the tech develops.
"But, equally, I'm looking forward to being able to take my foot off the gas and to let someone else take the reins. While my last day will undoubtedly be a sad one, I'm excited to see what the future holds."
Traveltek was established by Picken who spotted a gap in the market for a modular-based system that could help travel companies operate more efficiently, and more profitably.
The firm developed iSell, a dynamic packaging system that allows agents and operators to create customised travel itineraries by combining a range of flights, hotels, cruise and ancillary travel services in one transaction.
Having started with five employees, Traveltek has gone on to become one of the travel industry's leading software providers, with a particularly strong position in the UK cruise sector.
Today, the Glasgow head-quartered firm, which now employs more than 130 staff and has offices in key locations across the world, has over 400 clients, operating across 35 countries, transacting in excess of $11 billion in booking value through its platform each year.
Picken said: "When we first set out, our ambition was to become the system of choice within the UK.
"Fairly soon thereafter we had accomplished that, and more. Based on the success of the platform, I knew there was scope for us to grow the business further, on a global scale. It was that realisation that led me to take on investment from equity partners YFM back in 2016.
"Since then, we've been pursuing a very ambitious expansion plan. And two years on, we've undergone a sizeable transformation, particularly in the last twelve months. We now have an entirely new senior management team at the helm. And YFM are still on-board too, which I think is a great sign of their commitment to the company's continued success."
Noblet said: "The business that Kenny has grown, from a standing start, is nothing short of remarkable. He identified that there was a more efficient way for travel businesses to manage their operations and he set about building a software solution to suit; a solution that is now adopted by many of the industry's leading firms.
"Kenny has been the driving force and the personality of the business for a long time and he'll be missed by myself and by all of the team at HQ and across our international hubs. Kenny will remain active in his role whilst we search for a new CEO, to ensure a smooth hand-over.
"On behalf of everyone at Traveltek, I would like to thank Kenny for his tremendous hard work and dedication, without which the company certainly wouldn't be where it is today.
"Suffice is to say, it won't be the same place without him. That said, the strength and commitment of the team Kenny is leaving behind is perfectly placed to assume the mantle and it's full steam ahead this year to elevate the company to headier heights."