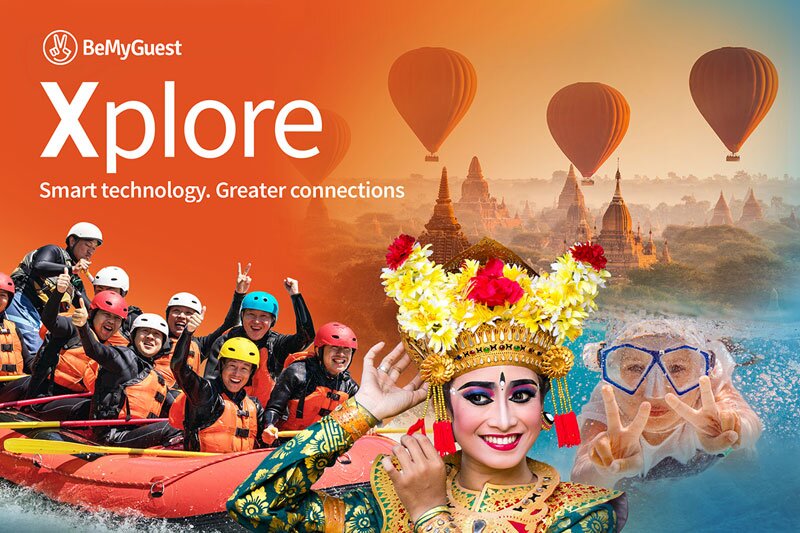 BeMyGuest launches booking system and channel manager for Asian tours and activities operators
Platform available in software-as-a-service model in multiple Asian languages Continue reading →
Asian attractions, tours and activities aggregator BeMyGuest has launched Xplore, an Asian booking system and channel manager tailored to the needs of operators in the region.
Speaking ahead of this week's ITB Asia, Clement Wong, chief executive and founder of BeMyGuest, said:
"It's undeniable that the attractions, tours and activities space is undergoing a massive shift in their business fundamentals globally, but in such a multicultural and fragmented, largely offline market like Asia, the shift is a far greater challenge.
"For many years BeMyGuest has been bridging the technology gap that exists between a very digitally enabled distribution landscape and a very, manual and traditional supply of attractions, tours and activities products in Asia.
"While there is a number of booking systems available for suppliers in US, Europe and even Australia, relevant technological innovation for this region was required as a matter of urgency which is what motivated us to design and launch Xplore."
Xplore is available in a software-as-a-service model in multiple Asian language.
Its e-commerce modules provide operators with the ability to capture online transactions, collect payments in multiple Asian currencies and run product promotions for their B2C customers on their own websites and/or ticket counters.
The Channel Manager module enables suppliers to deliver electronic tickets to B2B customers, in bulk to traditional travel agents, and via a booking and content API to the operator's online travel agent partners.
Blanca Menchaca, chief operating officer and co-founder of BeMyGuest, added: "With flights, hotels and car hire being sold on an instant confirmation basis for years, today's online travel shoppers expect travel experiences to be sold similarly.
"Attractions, tours and activity products that are not readily available for booking in real-time and on a same-day basis are missing out on the fastest growing customer audience. This is especially so in Asia where mobile booking and payment behaviour prevails.
"We developed Xplore to support operators by providing the tools they need to scale online sales, specifically real-time availability and instant confirmation.
"Collecting weight for example, is vital information a Hot Air Balloon operator in Myanmar needs to know to be able to confirm a booking, but traditionally the operator would contact the customer directly to collect this information.
"The system digitises such complex check-out options as well as capacity and time-slots, immediately transforming products previously unavailable to be instantly booked."
Xplore also connects with BeMyGuest's distribution network which currently consists of over 50 API connections with some of the most prominent travel sites in Asia such as Traveloka in Indonesia, Ctrip in China, Naver in Korea , in addition to 500 traditional travel agencies accessing BeMyGuest Agents Marketplace .