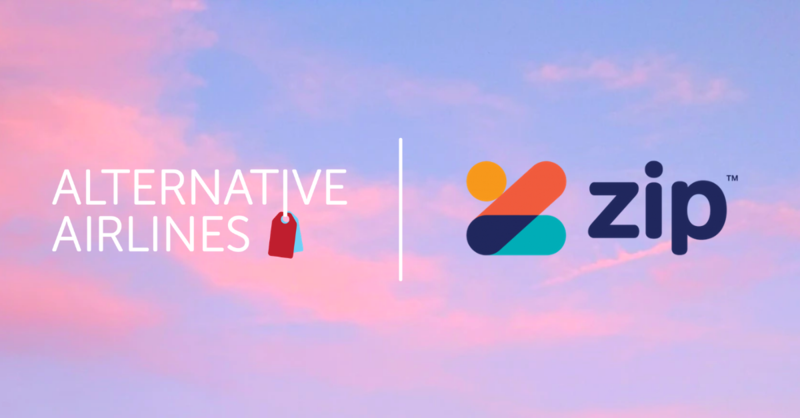 Alternative Airlines jumps on 'buy now pay later' trend with Zip partnership
COVID-19 has had 'unprecedented' impact on people's online shopping behaviour, says search site
Fast-growing UK-based flight bookings website Alternative Airlines is offering customers the opportunity to spread their payments through a partnership with Zip.
Zip is a 'buy now, pay later' specialist which has seen rapid growth in the US and Australia and recently entered the UK market.
The partnership means users of Alternative Airlines can opt for Zip at check-out and split payments over six weeks and four interest-free instalments.
Alternative Airlines, a search engine for flights globally on over 600 airlines, said COVID-19 has seen unprecedented change in online shopping behaviour and a shift towards buy now pay later services.
Sam Argyle, managing director at Alternative Airlines, said: "We're absolutely thrilled to be partnering with Zip.
"COVID-19 impacted the travel industry fiercely. But Alternative Airlines is still in a great position thanks to our dedication to meet the payment needs of our customers, letting them book flights how they want, when they want.
"By choosing Zip, travellers can be reassured that their flight bookings are confirmed, locking in today's prices, without the pressure of having to pay the total cost upfront.
"For customers who are paid monthly, paying for flights in instalments can be more beneficial and convenient for budgeting, when compared to having to pay the full amount at checkout.
"Flights aren't always cheap, so — whether flying home to be with family, or heading on a break as routes begin to resume following the pandemic — flexibility in the way customers can pay is very important to us and continues to be a key driver behind our continued success.
"We share a vision with Zip and are looking forward to bringing BNPL to more and more customers, no matter where in the world they are based."
Anthony Drury, UK managing director at Zip, added: "We're providing a new, flexible way to pay.
"Brits are excited about the prospect of air travel and overseas holidays resuming. But at the moment people want flexibility as to when they book and how they pay.
"Our partnership with Alternative Airlines is a perfect fit for this consumer mindset – together we provide the ability to book quickly, with the option to spread full payment over weeks."