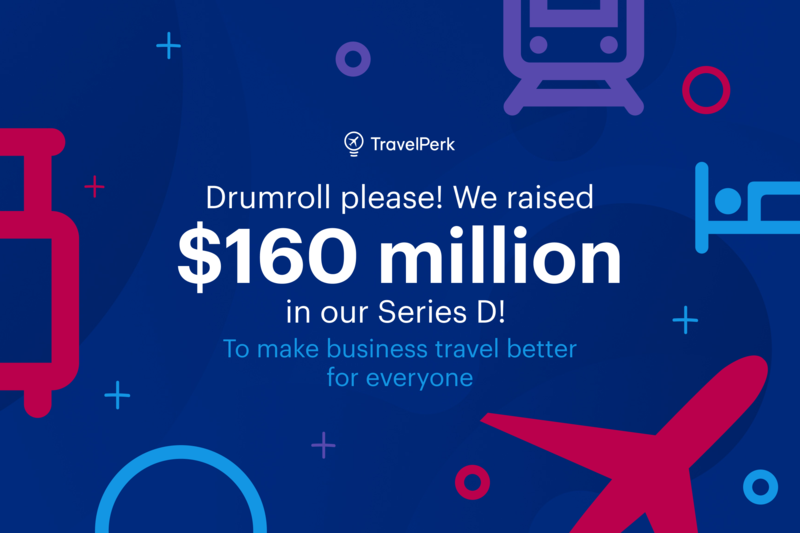 TravelPerk on a mission to grow after securing $160 million Series D round
Travel management platform is 'constantly innovating' to address changing needs, says founder
Fast-growing travel management platform TravelPerk has given a boost to prospects for the corporate sector by completing a $160 million Series D raise.
The equity and debt deal was led by Greyhound Capital, with participation from existing investors, and brings the total raised by the firm to date to $294 million.
TravelPerk said the funding will be used to accelerate it "mission to create the world's best travel platform".
Growth in Europe and the US will be prioritised as well as developing product innovations for the "changing needs of travellers and small-medium sized businesses post-pandemic".
The firm said travellers are looking for flexibility, safety and sustainability more than ever and it will enhance its offerings in these areas, through innovation and acquisitions.
TravelPerk made no redundancies during the pandemic and says it expects to rapidly grow its 500-person team as the travel market grows through late 2021 and 2022.
Avi Meir, chief executive and co-founder of TravelPerk, said: "There will always be a need for business travel. But the events of the last year have fundamentally changed businesses' expectations and preferences.
"Over the last 12 months, we've been constantly innovating to address the changing needs for travellers navigating the complex travel environment during COVID, and kept growing as a company during one of the worst crises the industry has ever seen – doubling our travel budget under management in this period.
"We are very confident in the return of business travel this year, and this investment will allow us to accelerate our ambitious growth plan in crucial markets like the US and Europe and deliver on travellers' changing priorities as safety, sustainability and greater flexibility become essential requirements for all travel."
TravelPerk claims its platform hosts the world's largest bookable travel inventory, allowing travellers to compare, book and invoice trains, cars, flights, hotels and apartments from a range of providers including Kayak, Skyscanner, Expedia, Booking.com, and Airbnb.
It said: "The Series D is another milestone for TravelPerk after a year that has seen the company develop and release a range of new solutions for travel in a COVID and post-COVID world.
"This includes TravelSafe, TravelPerk's first product for the wider travel industry, which made TravelPerk's real-time data on the latest COVID travel restrictions available through an API."
The company also completed its first acquisitions, bringing risk management start-up Albatross into the business in 2020, and US-based competitor NexTravel in January 2021.
"There is no doubt that from 2021 onwards the average business trip will look very different to how it did in 2019," said Pogos Saiadian, investor at Greyhound Capital.
"We are confident that business travel will recover and thrive in the years ahead. We also believe that people will, more than ever before, need a platform like TravelPerk that has deep inventory, excellent 'seven-star' customer service, provides a great traveler experience and integrates with the broader tech-stack.
"We believe that this is a huge long-term opportunity, and as customers ourselves, we see first-hand the tremendous value that TravelPerk provides across organizations, from finance to admin and the travellers themselves.
"The fact the company is beating growth expectations already for this year further supports our belief that TravelPerk is a true market leader, and we are delighted to be supporting the next stage of the company's growth with this investment."