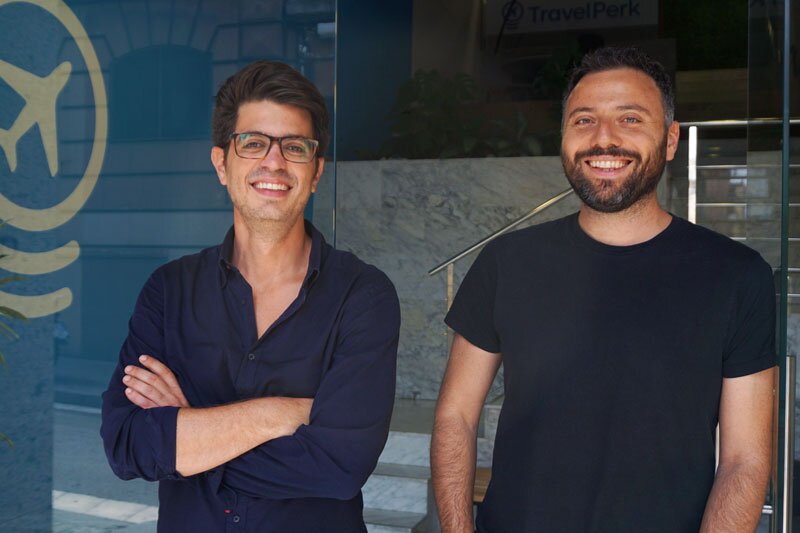 TravelPerk completes $104m series C funding round
Company to announce major product additions in coming weeks
Global business travel platform TravelPerk has completed a series C funding round at $104 million by adding an additional $60 million from existing investors.
The additional investment will be used to further accelerate the company's product innovation.
The company expects to announce major product additions in the coming weeks and months as well as continuing European expansion.
---
More: Business travel OTA TravelPerk backs London with office expansion
---
This will bring "a new level of disruption to the pricing structure of an industry that is still dominated by outdated solutions that make business travel expensive and painful".
TravelPerk has raised nearly $134 million in funding since being founded in 2015.
The funding extension has been raised from the same investors that participated in the first part of the round, announced in October 2018 – Kinnevik, Partners of DST Global, Target Global, Felix Capital, Sunstone and LocalGlobe.
The TravelPerk platform claims to host the world's largest bookable travel inventory, allowing travellers to compare, book and invoice trains, cars, flights, hotels and apartments from a range of providers including Kayak, Skyscanner, Expedia, Booking.com, and Airbnb.
"This offers business travelers the same level of flexibility and freedom of choice that they are used to when booking leisure travel, while giving employers more visibility and control than ever before," the company said.
The business has seen a 300% increase in revenue and 250% increase in headcount since the start of the year, with new offices in London and Berlin.
Recent strategic partnerships with suppliers such as Lufthansa and Trainline have further enhanced its inventory.
TravelPerk provides business travel for many of Europe's fastest-growing businesses, including Transferwise, GetYourGuide, Adyen, Glovo, Bowers & Wilkins and Farfetch.
Company co-founder and chief executive Avi Meir said: "We believe that travel is the biggest unsolved problem in business today.
"As a $1.3 trillion global market, it's staggering that businesses have been stuck for so long with a status quo defined by limited inventory, inflexible booking experiences, and lousy customer support.
"That's why our approach is all about innovations that will genuinely make life easier for the traveller, and we're proud to have the continued backing of our fantastic investors in support of this strategy.
"We have big ambitions for the next phase of our product development, which will see us quickly bring new offerings to market that don't just see business travel catch up with consumer travel, but actually surpass it."
Felix Capital partner Antoine Nussenbaum said: "We are excited to see Avi and his team hitting and surpassing their objectives, as a result we are doubling up our investment as part of this large Series C.
"We're delighted to be strengthening our relationship with TravelPerk and look forward to seeing the business continue to grow.
"We are particularly thrilled about the new features soon to be released which will materially transform the traveller experience –  building on TravelPerk's leadership position as the new standard for business travel."
More: Business travel OTA TravelPerk backs London with office expansion