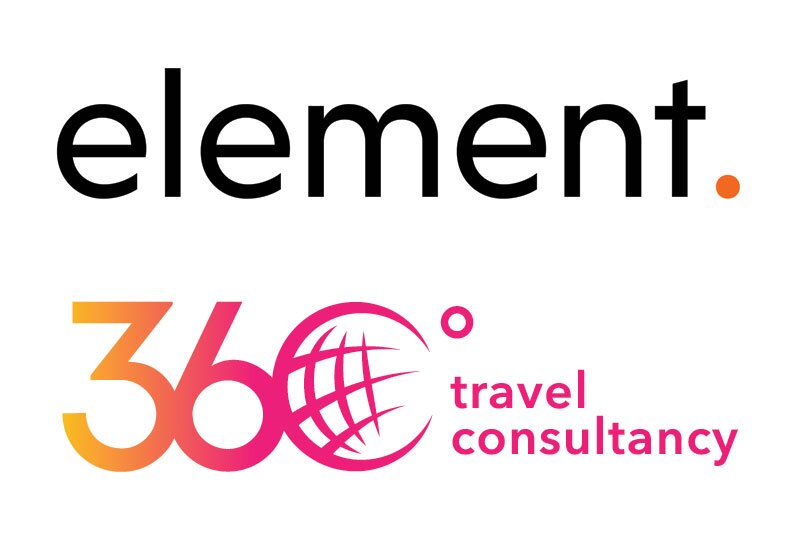 TMC technology provider Element adds consultancy services with 360° tie-up
New partnership announced to help firms operate more efficiently and sustainably
Specialist technology supplier for independent business travel firms Element is to work with 360° to provide travel consultancy services.
The latest collaboration will enable TMCs and corporates to access leading tech while using 360°'s experts to review existing operations, policy and programme management.
360° will make recommendations for new processes focussing on increasing efficiencies and cost savings and more sustainable travel programmes.
Gavin Smith, director at Element, said: "This is the time for everyone to look at how they can improve their current processes and change the way they operate to make them more efficient and profitable when travel opens up.
"Our reseller partnerships with leading travel tech providers and Accelerate give everyone access to the latest cutting-edge technology, making it easy to select, adopt and maximise the value of tech.
"By collaborating with 360° travel consultancy we are now able to provide a high level of consultancy expertise for strategies and leadership programmes that focus on improving current processes and offer new approaches that enhance the overall business."
Ivan de Lantivy, director and c-founder of 360°, said: "We understand the challenges faced by all parties in this industry.
"We use our expertise to combine the best of old and new business travel processes to implement outstanding, sustainable, forward thinking programs.
"By combining best in class technology consulting from Element with improved program and strategies from 360° travel consultancy expertise, businesses will be ready to meet the challenges of business travel, increase their profitability and streamline their processes for the future."