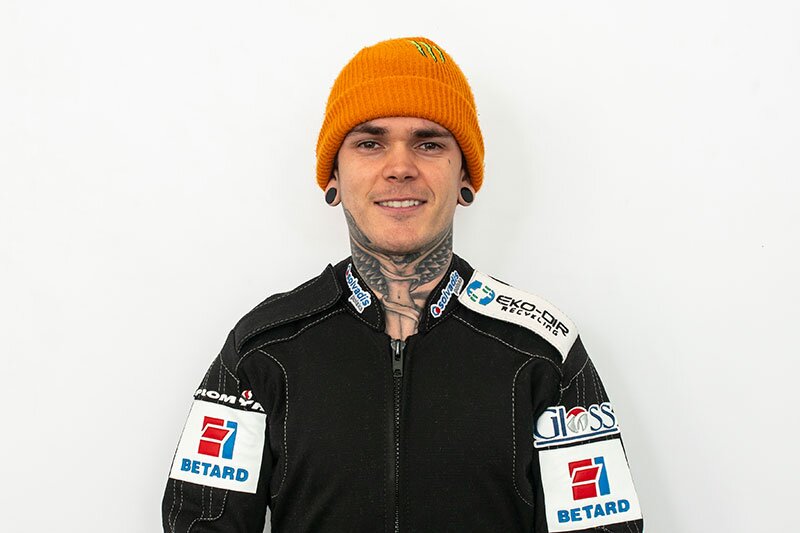 TapTrip appoint three-times British Speedway world champion as brand ambassador
Tai Woffinden and GB Speedway will be helped to travel safely during the COVID pandemic
Manchester-based corporate travel technology specialist TapTrip has named Speedway champion Tai Woffinden as a new brand ambassador.
The tie-up is part of a new partnership with the sport that will help the British Speedway team travel safely to fixture during the COVID-19 pandemic and beyond.
Scunthorpe-born Woffinden is the UK's first ever triple world champion and is one of the biggest names in the world of Speedway.
TapTrip will be providing him, his team and fellow riders with up to date travel information and details of restrictions and local guidelines.
Jack Timblin co-founder and chief technology at TapTrip, said: "With large-scale disruption to travel, in particular international travel looking likely to continue into the foreseeable future, it's important we find new ways of getting athletes and sportspeople where they need to be so they can do what they've trained for and compete.
"We're determined to use our travel tech knowledge to build the solutions to make end-to-end travel seamless – including keeping up to date with essential but always changing COVID rules."
Rob Painter, GB Speedway team managing director, added: "We're delighted to be able to announce TapTrip and ATPI's official partnership with The British Speedway Team, European champion Robert Lambert and Tai Woffinden, three-time world champion and Britain's most awarded rider, as brand ambassadors.
"We'll be using our Taptrip platform to make sure Tai, Robert and the whole team benefit from frictionless travel to fixtures so that they can concentrate on what they do best, winning."
Iain Sinderson, group chief executive at ATPI, said: "ATPI has been partnering with The British Speedway team for some time now and we're pleased to be extending our relationship to include our new strategic partner, innovative travel technology company TapTrip.
"Together with the award winning ATPI service platform, TapTrip's technology, is perfectly placed to help the team get to where they need to be quickly and safely.
"Their innovative solutions are unmatched, and we're excited to be testing new tech with the team with a vision to roll-out to other sports teams."