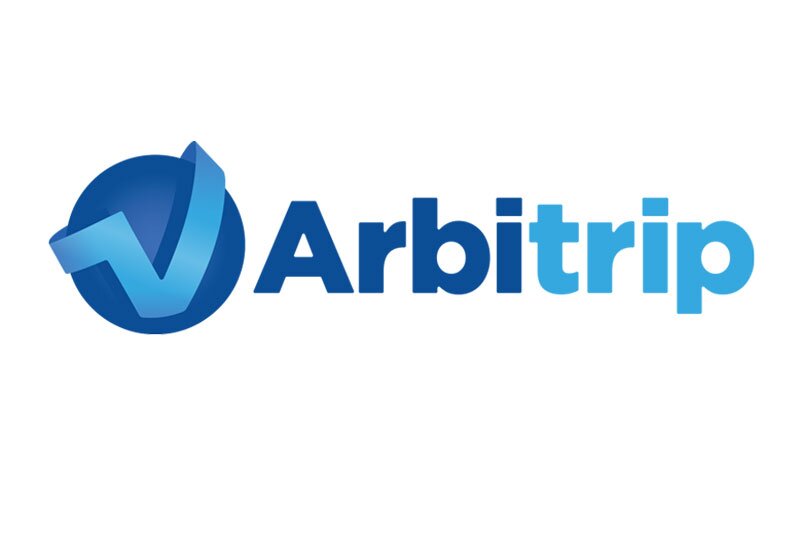 Israeli start-up Arbitrip makes play for the millennial corporate
AI-powered hotel-only platform continues shopping post-booking to find savings
With millennial corporate travellers now outnumbering generation x and baby boomers, the race is on to develop next generation online booking tools.
Israeli start-up Arbitrip believes it's hotel-only platform, powered by artificial intelligence, puts it in pole position to cater for this tech savvy generation.
And so attuned is Arbitrip to the modern needs of the digital-first business traveller, it claims it is seeing significant and increasing leisure travel bookings by its corporate users.
Underlining the business leisure travel sector synergies, the firm was exhibiting its technology to hotel partners on the Israel stand at the recent annual travel trade show World Travel Market at the beginning of this month.
Vice president of business development Assaf Haski told Travolution: "Fifty per cent of corporate bookers today are millennials. They do not want to book offline or via the phone or email or via a travel agent.
"So they end up going to Expedia or Booking.com only to find out this is outside of company policy when they file their invoice for reimbursement. We have developed technology in house to create a very unique experience."
Like many Israeli start-ups Arbitrip was founded by two ex-military servicemen after they finished national service five years ago. Their experience in military intelligence helped them to create a platform that provides curated, personalised results for every user.
Haski said: "In more than 80% of instances bookers will choose one of the top five hotels we recommend. We do not involve any commercial incentives. We do not care if we get better commission from a particular hotel or wholesaler. We are supply agnostic.
"Another thing we are very strong on is supply whether through bed banks, GDSs or OTAs. This allows us to only offer relevant product and give users full coverage.
"And the other thing that's important for us is the service. Sometimes we choose suppliers based on service, not just on price. We cannot allow mistakes or failures. We try to avoid that. We actively reconcile all reservations and talk to suppliers and to clients.
"If we see something has changed in client behaviour we will actively speak to them about it."
This provision of a modern OTA-style booking platform means adoption is high which means, for corporates, the proportion of in-policy travel booking is maximised which helps them meet their legal duty of care responsibilities.
Arbitrip also provides a data dashboard so corporates can track and analyse their travel spend. The firm also has a price optimisation service, which continues shopping post-booking to find savings closer to the time of travel. This was Arbitrip's original service before realising there was demand for a broader set of hotel booking services.
Haski said although the technology borrows much from the leisure OTA B-C world the firm made the strategic decision not to go head to head with the likes of Expedia and Booking.com.
"First of all there is the acquisition costs for clients. Also business travel is a speciality. We really know what to do around retention, we are very strong with retention.
"Our attachment rate is 97% inside companies including group bookings and manual bookings offline. Travel Management Companies in Europe have an attachment rate of 20% to 30%, or 50% to 60% online. We take a proactive approach to make sure that clients are booking everything with us, including things that are outside of the platform like groups."
Integrations with Google maps and reviews providers like TrustYou combined with Arbitrip's own automated personalised recommendation engine means it is constantly learning the preferences of its boomers to offer them the right property for their trip.
And Arbitrip makes a virtue of being transparent about its recommendations explaining to users why that particular deal and property has been chosen and how it aligns with corporate policy for that particular destination.
Haski said Arbitrip has invested heavily in content so users can see for themselves what they are booking and all the room and hotel amenities offered. Integrations with suppliers like HomeAway means alternative accommodation types are also offered subject to travel policy stipulations.
Aibitrip has considered becoming full service and adding flights to its product offering, but Haski said it decided to specialise because it wanted to be "the leading platform in the world for accommodation".
"We did have some thoughts about flights," he said. "At the beginning people said we want a one stop shop but today it's changing. People appreciate the speciality of a specific sector booking accommodation with an accommodation partner."
Arbitrip's core market is outbound from Israel although it has established a strong presence in the UK and also has clients in North America and the Far Easy. It charges no set up, transaction or monthly fees and operates a commission-based pay as you go model for clients once they have set up a profile.
Businesss has come through word of mouth and the firm also works with some TMCs to improve their attachment rates. The firm says it is growing at a rate of 20% month on month and expects to end this financial year transacting more than $10 million in gross booking value, a figure it expects to double next year.
Although focused on the corporate market, Arbitrip has a tab offering the user the opportunity to take advantage of the B2B discounted rates to book their leisure travel and also to extend their work travel bookings as the so-called 'bleisure' trend increases in popularity.
Haski said: "We have a lot of leisure bookings that happen inside the platform. They won't be counted as corporate travel spend and they have to pay by credit card but clients can benefit from the B2B discounted rates we offer. Because we are behind a log-in we can show rates sometimes with up to 40% savings on Best Available Rates."