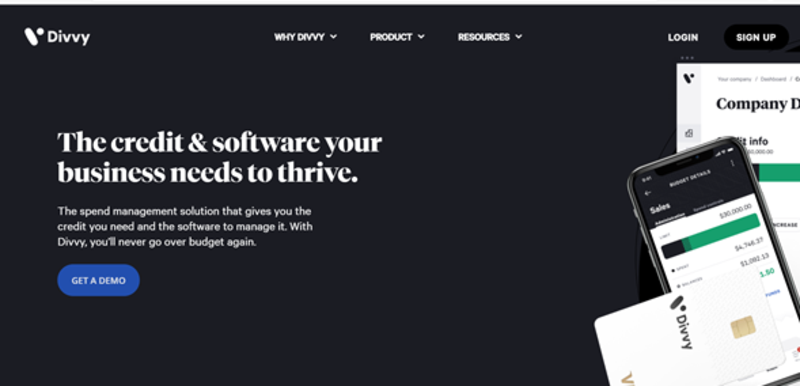 Divvy agrees deal to make TravelPerk its primary travel partner
New partnership between spend and expense management specialist and travel management platform
Travel management platform TravelPerk, has struck a partnership with spend and expense management specialist Divvy.
The deal sees TravelPerk become Divvy's primary travel partner providing employees of small and medium sized businesses a range of services.
These include a simpler way to book, manage, and pay for what they need when travelling for work, and giving finance teams a central place to control, manage, and track spend.
Ross McNairn, chief product and technology officer at TravelPerk, said: "We are excited to be launching this partnership and combining the expertise of both TravelPerk and Divvy to deliver the best capabilities and experience for our customers.
"By recognising each other's strengths and expertise, we are able to set new standards for employees and businesses that we think our customers will love."
TravelPerk said as the COVID recovery begins small businesses cannot afford to lose time and money due to employees booking out-of-policy work trips, exceeding spending limits, or incorrectly filing expenses.
And it says using leisure travel sites for business travel purposes results in "poor visibility for finance teams monitoring travel spend and expenses". Divvy Travel, powered by TravelPerk, will seek to address this problem.
"We're thrilled to partner with TravelPerk to empower business owners with easy-to-use software that controls spend," said Sterling Snow, chief revenue officer at Divvy.
"With a comprehensive expense and travel process, Divvy and TravelPerk can save finance teams precious time and money."
Divvy's US clients can now access the TravelPerk platform. They will also gain access to its range of products and services, including TravelCare and FlexiPerk, to help employees navigate travelling post-Covid-19.
TravelPerk Premium and Pro customers will also have access to Divvy's free spend management solution, simplifying the process of business travel expense reports.