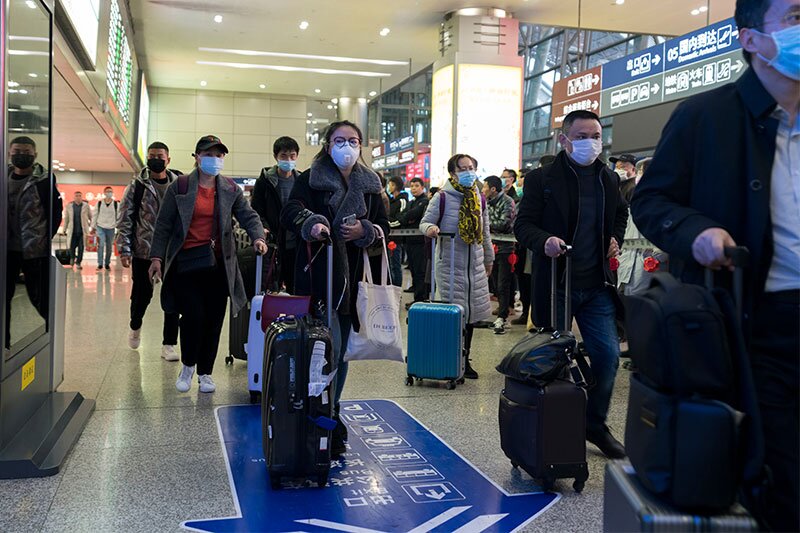 Digital COVID-19 risk tool for staff who travel launched by insurance tech specialist
Charles Taylor says Venture enables employers to bring in precautions to protect staff
A new digital assessment tool to manage employees returning to work and resuming travel has been launched by a leading technology developer to the insurance sector.
Charles Taylor says Venture will enable firms to show they have undertaken adequate risk assessments and precautions to protect employees from COVID-19.
Venture identifies individual members of staff who are likely to develop severe symptoms of coronavirus.
It then gives employers a scale of risk, based on each employee's variables, so appropriate mitigation steps can be taken. Employees complete a brief online assessment, accessible from any device.
Charles Taylor said Venture will eventually also identify globally mobile employees who may be susceptible to wider medical risks, beyond COVID-19.
Venture was developed with Charles Taylor's chief medical officer, Dr Lynn Gordon and Dr Paolo Paredi, honorary consultant and senior researcher at the National Heart and Lung Institute, Imperial College London.
Powered by Charles Taylor's online medical screening tool, Antidote, it draws on the provider's 25 years' experience of medical screening.
The new tool ensures that employees' sensitive medical information is withheld from their employers, while its technology can be configured to destination or employer-specific requirements.
Angela Smith, head of proposition development for Charles Taylor Claims Services, said: "Venture gives employers the reassurance they need to help staff return to the office or to resume international travel.
"It ensures that vulnerable individuals are identified accurately and fairly, based on their own individual health profiles – and this sets it apart from other broad-range COVID-risk-identification measures.
"Both Venture and our online medical screening tool, Antidote, can be integrated with the range of security and medical assistance services available from Charles Taylor; offering employers a comprehensive and tailored service that helps them meet and exceed their duty of care obligations."
David West, group IT director at Charles Taylor Insuretech, added: "Our online digital screening tool is another example of applying our technical insurance services knowledge and our technology expertise to bring practical and rapid benefit to our clients.
"We are committed to expanding the range of insurance-specific technology solutions that we provide and to supporting the transformation of our clients and their services."