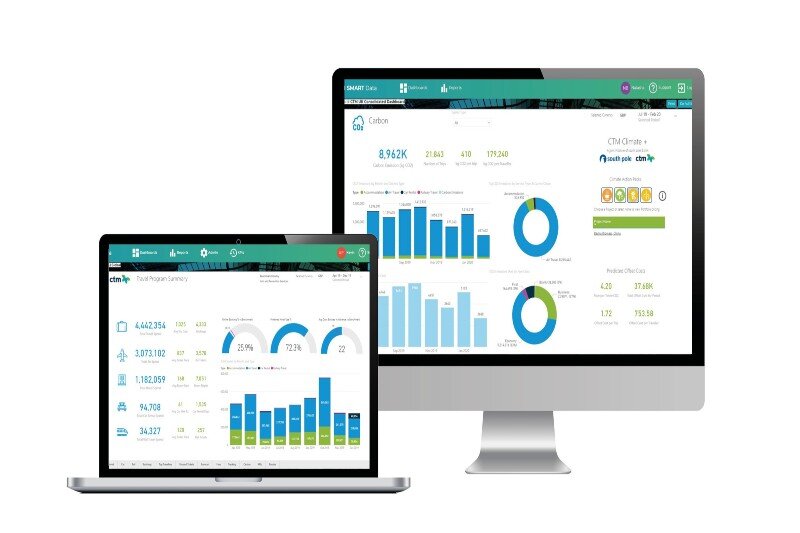 CTM showcasing environmentally conscious programme at Business Travel Show 2020
CTM helps customers become environmentally conscious
Corporate Travel Management (CTM) has launched a global action programme aimed at supported environmental sustainability in business travel called CTM Climate+.
CTM Climate+ was first announced at the Business Travel Show in London, as the event's theme is conscious travel.
---
More: TTE 2020: Big data key to solving travel's sustainability challenges
Tourlane offsets 100,000 tonnes of CO2 with Planetly.org tie-up
Guest Post: Demand for eco-friendly solutions will change the travel industry
---
A collaboration with climate solution developer South Pole, the action initiative claims it provides tools for CTM customers to better understand the environmental impact of their travel, solutions to facilitate their carbon neutrality goals and a choice of sustainability projects to support.
CTM says its customers can offset the carbon emissions set by their travel through the new program by supporting various environmental sustainability initiatives, including rainforest conservation, sustainable livelihood programmes, wildlife protection and renewable energy.
Debbie Carling, chief executive at CTM Europe, said: "At CTM, we understand and embrace our sustainability responsibilities as an employer and as a business partner and are committed to developing initiatives that provide practical benefits to businesses, the environment and local communities."
"We believe that travel is important to business performance and that a physically connected world can drive greater cultural understanding, cohesion and collaboration, which enables communities and businesses to prosper."
"This is why we have developed CTM Climate+ in partnership with South Pole."
The CTM's SMART Data reporting tool, also launched at Business Travel Show, claims to allow corporates complete visibility of their travel programme's carbon footprint with 'at-a-glance' summary snapshots of individual traveller data.
Karen Janssen, chief information officer at CTM Europe, said: "We know that better insights lead to better travel management, and that is why we offer the most flexible, powerful reporting modules in the TMC marketplace providing the data our clients need to make timely and actionable decisions for their business."
"SMART Data takes large volumes of customer data, analyses it and presents it back to the travel manager to reveal key trends and patterns, giving companies the opportunity to delve deep into their travel reporting to not only identify large areas of spend, but to provide recommendations and in-depth solutions for better spend management."
"It's a step-up from traditional, passive data interpretations and a step towards strategic decision based on predictive analytics."
The CTM team will showcase CTM Climate+ and SMART Data at the Business Travel Show, 26-27 February at Olympia London at stand B620.