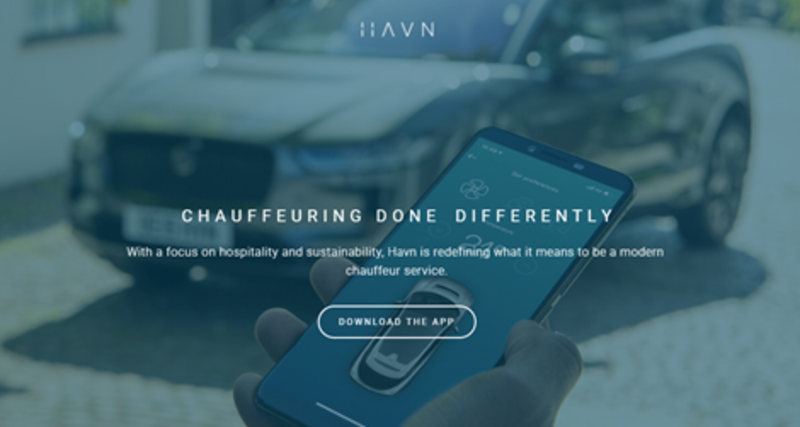 Blacklane invests in London all-electric chauffeur operator Havn
Fleet of Jaguar I-PACE SUVs will offer more zero-emission rides in the UK capital
Global chauffeur service Blacklane has acquired a majority stake in London based all electric operation Havn.
Backlane said the investment will allow it to grow Havn's service and offer more zero-emission rides in London.
Havn operates the world's first fleet of premium all-electric Jaguar I-PACE performance SUV.
Blacklane, which has operated in London since 2013, has offset carbon emissions worldwide since 2017.
Havn was launched September 2019 by InMotion, Jaguar Land Rover's venture capital and mobility services arm, which invests in innovative new products and services for an autonomous, electrified, connected and shared mobility future.
Sascha Meskendahl, chief revenue officer of Blacklane and director of Havn, said: "Havn has proved Londoners don't have to compromise.
"Customers can have safety, sustainability and sanitisation at the same time. With our combined expertise, Havn and Blacklane will provide more zero-emission rides in London and beyond to lead the next era of chauffeured services worldwide."
Lars Klawitter, managing director of Studio 107, InMotion, said: "This is a partnership of companies that believe in being first.
"Havn was London's first all-electric chauffeur service with the first fully electric World Car of the Year 2019, award winning Jaguar I-PACE, while Blacklane has introduced the first carbon-offset programme in the industry.
"Blacklane and Havn share the same DNA of customer service, professional chauffeurs and green mobility."