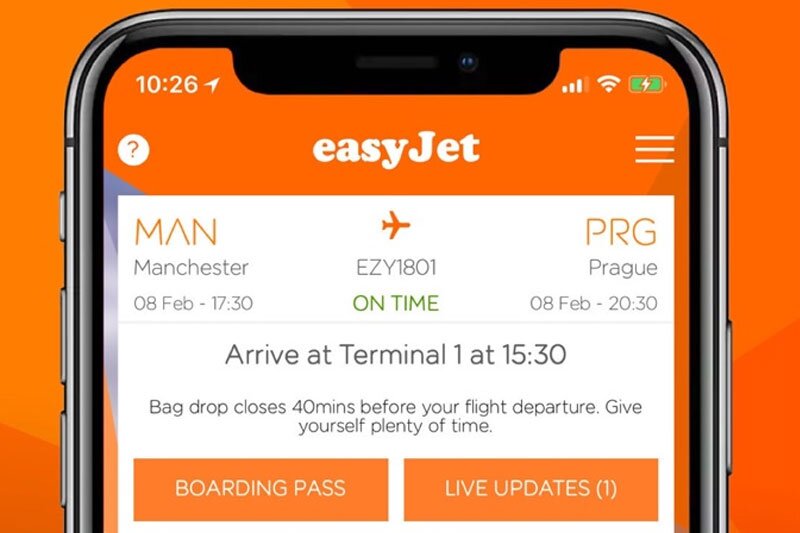 Travelport Live: EasyJet app proves GDSs can be cutting edge
European president of agency sales hails Dublin as cutting edge technology centre
Leading low-cost carrier easyJet's app is proof that traditional GDSs can develop and deliver the most cutting edge technology in the travel sector.
Speaking at the Travelport Live event in Venice, the newly appointed European president of agency sales Alistair Rodger said it was an exciting time to join the firm after its return to private ownership.
Rodger said Travelport, the leading GDS in the UK market, has a lot of opportunities in other European markets like Germany where Amadeus dominates, and the US where Sabre is top dog.
---
More: EasyJet to offer pioneering Google Cloud voice search in app
ATCORE named as easyJet Holidays' technology partner
---
"It's an exciting time for my sales team across Europe. Perhaps in markets where we are smaller we have less to lose if we try to do things a bit differently," he said.
Rodger joined Travelport from Majorca-based bed bank Hotelbeds where he was retail director and set up its retail division.
He previously held senior positions at LateRooms, Holiday Autos, lastminute.com and Hilton Worldwide.
Rodger said the UK was an "incredibly important" market for Travelport and it is very competitive. But although he is based in the UK, he has spent more time in Europe to date.
"I would hate to think that there is an assumption that a Brit has been brought in to focus on the UK.
"Speaking to a lot of our customers they want competition within the space. I think we are perceived to be good people and we have done a good job.
"A lot of people across Europe would be very happy to see us take our technology offering forward and challenge and be a strong partner.
"There is a competitive element but that's healthy and I have no fears about that."
Rodger pointed to easyJet's award-winning app as evidence that, despite some criticisms of GDSs for lacking innovation, Travelport can be at the cutting edge.
EasyJet's app was originally built by Mobile Travel Technologies which Travelport bought in 2015 and which has become a tech development hub in the Republic of Ireland.
"Dublin is a cutting edge technology centre," said Rodger. "Certainly, from an external point of view GDSs can be seen as slow and do not change that much.
"But if you look at what we've done with that app, there's nothing clos or outdated about it. It's pioneered a number of firsts across the whole airline industry and it's been built by Travelport.
"People don't realise that it's Travelport that has built everything for this app. The key thing is that technology like that is coming through a more traditional GDS."
EasyJet recently announced it is to add conversational voice search to its app having previously added flight tracking, group check-in, passport scanning and a baggage sizing functionality.
"This is stuff that's happening right now, and it is Travelport that is doing it, which perhaps people don't recognise," Rodgers said.
Rodgers said he was optimistic about the prospects for travel despite the recent failures of LateRooms, which he was previously chief commercial and operating officer for, and travel giant Thomas Cook.
"It always sad when big brands go and it does caused concern probably across the marketplace. But that said, it's not unique. Several airlines have gone across Europe.
"Customers, in general, are very resilient and travel shows no signs of stopping. Things will evolve. In retail things are changing and moving on and businesses need to adapt to digitalisation."
More: EasyJet to offer pioneering Google Cloud voice search in app