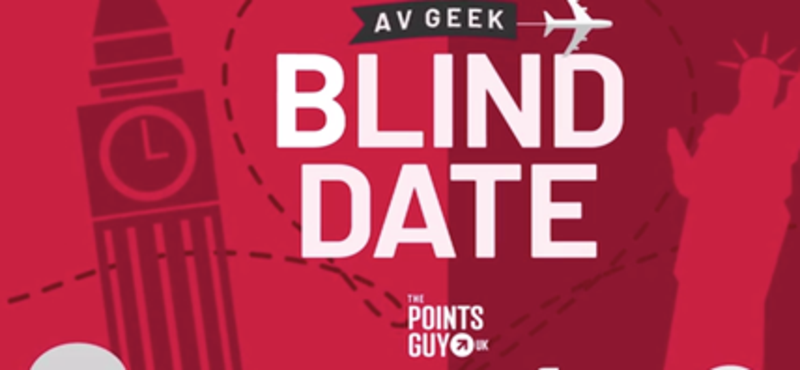 The Points Guy and Virgin Atlantic team up for Valentine's blind date comp
Prize on offer is a romantic trip for the winning couple to New York
by Kaia Hicks
Travel review site The Points Guy UK is joining forces with Virgin Atlantic to help singles find love this Valentine's Day with a blind date competition.
Entries to the competition to win a trip to New York are open to February 8 and the blind date finalists will take place at the London EDITION Hotel on February 14.
The last competition held in 2020 did result in a successful relationship although the couple, who will attend this year's event in London, were not actually paired.
Couples will be paired up based on the entry form, which will reveal what each is looking for, interests and hobbies and turn-offs, to determine ultimate compatibility.
If the couple confirms they would like to take the trip, they will have to convince the room before voting begins.
The pair who show the most potential will win the trip to New York City for a romantic weekend, including two nights in a luxury hotel, thanks to Virgin Atlantic.
Nicky Kelvin, head of The Points Guy UK, said: "We're thrilled to be working alongside Virgin Atlantic with the return of our blind date event this Valentine's Day.
"Dating is hard which is why we're happy to help by bringing people together to hopefully find a real connection, and even better, send them on a romantic getaway.
"We can't wait to see what stories unfold and connect potential partners in the name of AvGeekery [aviation enthusiasts] and travel."
Anthony Woodman, vice president of customer journeys and reward at Virgin Atlantic said:
"We're delighted to be bringing back our blind date event this year, hosted with The Points Guy UK, offering our customers a chance to find love on Valentine's Day.
"Bringing people together and forging connections through travel is at the heart of what we do, which is why this event is so special to Virgin Atlantic.
"In 2020, two of our blind date participants found love and are still together, travelling the world – so we can't wait to see if our new contestants meet their match this time 'round."
Jev Orgen and Kane Huxley said: "Although we didn't start our relationship the conventional way, the Valentine's Day event in 2020 gave us the opportunity to meet, and we don't think we would have crossed paths if not for The Points Guy UK and Virgin Atlantic.
"Our experience proves that you sometimes have to put yourself out there and step out of your comfort zone because you never know what doors might open.
"We're so excited to co-host this year's event and watch as others take a chance on finding love, just like we did."