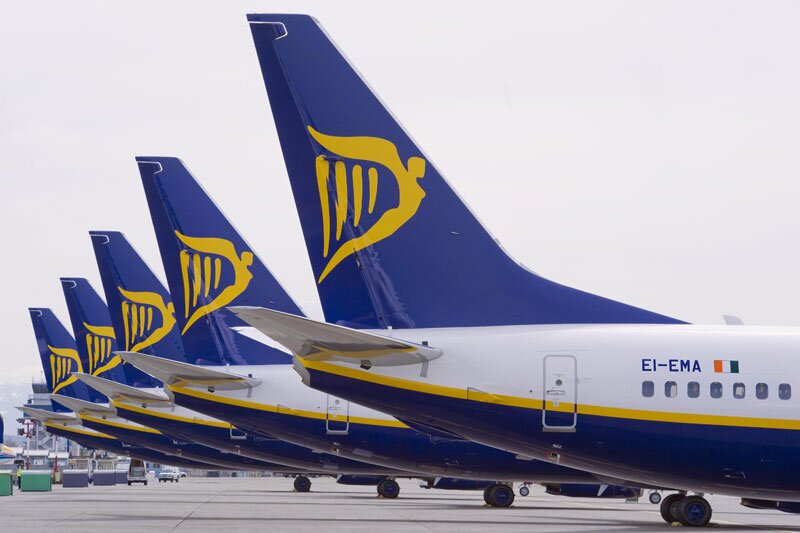 Ryanair unveils agressive flight and holiday targets
Ryanair will maintain its rapid growth despite overcapacity across Europe and has declared "big ambitions to sell more travel products". Continue reading →
Ryanair will maintain its rapid growth despite overcapacity across Europe and has declared "big ambitions to sell more travel products".
Chief marketing officer Kenny Jacobs slammed key destinations for restricting growth or not acting to grow faster.
Speaking at ITB, Jacobs said: "There is overcapacity, and there is probably a couple more years of it. [But] we're going to expand everywhere. We'll use our
scale – we'll carry 119 million passengers this year and 130 million next. We've reduced fares and we're going to reduce fares."
He said: "We've big ambitions to sell more travel products and services in addition to our flights. We're going to expand Ryanair Holidays. You don't need to go to an expensive tour operator or travel agent to book a holiday."
130m: Ryanair's passenger target for 2018
The carrier launched Ryanair Holidays in the UK and Ireland in December under the Atol of Spainbased Logitravel, although it was licensed for just 11,500 passengers in the first 12 months. It suspended Ryanair Holidays in early February, before relaunching the product with German partner HLX Touristik on March 1. Jacobs gave no details of the planned growth.
He hit out at Barcelona for capping hotel building, Berlin for reducing its airport capacity, and Greece for not targeting higher tourism growth.
Jacobs said: "The mayor of Barcelona has forbidden more hotels [in the city]. That's the wrong approach. Rooms just become more expensive. They
should develop the rest of Catalonia."
He added: "Berlin has two airports handling 33 million passengers a year. It plans to replace them with one new airport with a capacity of 27 million. What happens to the other six million?
"Greece is excited about growing from 30 million to 35 million tourists a year. That is too low. It should be thinking 40 million-plus. Greece needs to more ambitious.
It needs to invest in growth."