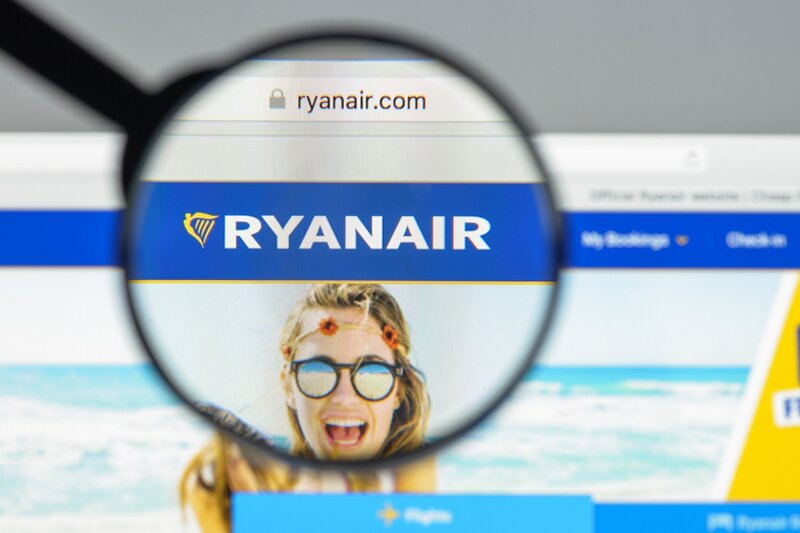 Ryanair reinforces efforts to encourage customers to book direct and not with OTAs
Budget carrier launches Price Checker and Verified Seal to combat screenscrapers
Leading European budget carrier Ryanair is going to reveal to customer who book with third party agents online the mark-up they add to their booking.
A new Price Checker tool has been developed so travellers can check the price they have paid with their OTA compared to what they would have paid on the Ryanair site.
The airline has also launched a Twitter-style blue tick Verified Seal icon to give bookers reassurance when they booking on Ryanair.com that they are getting the cheapest deal.
Ryanair, which has accused OTAs of withholding refunds during the COVID-19 pandemic, said the two initiatives will "protect customers against Online Travel Agent's (OTA's)".
The carrier accuses OTAs of overcharging customers for flights and ancillaries and submitting false customer details so Ryanair cannot deal with them directly.
The Price Checker means customers will be able to clearly see where OTAs, which Ryanair said don't have authorisation to sell its flights, have added a mark-ups
The new Verified Seal that guarantees customers they are booking directly on the Ryanair website or app. It won't be visible anywhere else.
The airline said: "Customers should now always check the website they are booking on to see if it displays the Verified Seal and if it doesn't they should be aware that they are booking through an unauthorised seller of Ryanair flights."
Ryanair said Booking directly guarantees the following:
The cheapest price for Ryanair flights with no third-party fees;
The cheapest price for bags, seats and other ancillaries with no third-party fees;
Customers' email address and payment details can't be replaced by OTAs;
In the case of disruptions, any refund due will be paid directly to the customer;
Customers will deal directly with a Ryanair customer service representative.
Dara Brady, Ryanair director of marketing, said: "We're pleased to launch our new Price Checker and Verified Seal on the Ryanair.com website and app.
"These two new features will help customers avoid the pitfalls of booking with online travel agents, who may overcharge, provide incorrect customers information and prevent Ryanair from dealing directly with the passenger.
"The new Verified Seal symbol – displayed as a branded tick and visible on Ryanair.com / Ryanair app ONLY – is to safeguard the customer by providing them with a simple identifier to ensure they know they are booking their flights directly with Ryanair and not through an Online Travel Agent.
Ryanair has no commercial agreements with online travel agencies (OTA's) to sell Ryanair flights.
"Any screen scraping of our website www.ryanair.com, in particular for the commercial purpose of a re-sale of our flights, is strictly prohibited under our T&C's.
"We advise our customers to always book directly through the Ryanair website and Ryanair app where they will have access to the lowest fares, direct Customer Care and speedy refunds."