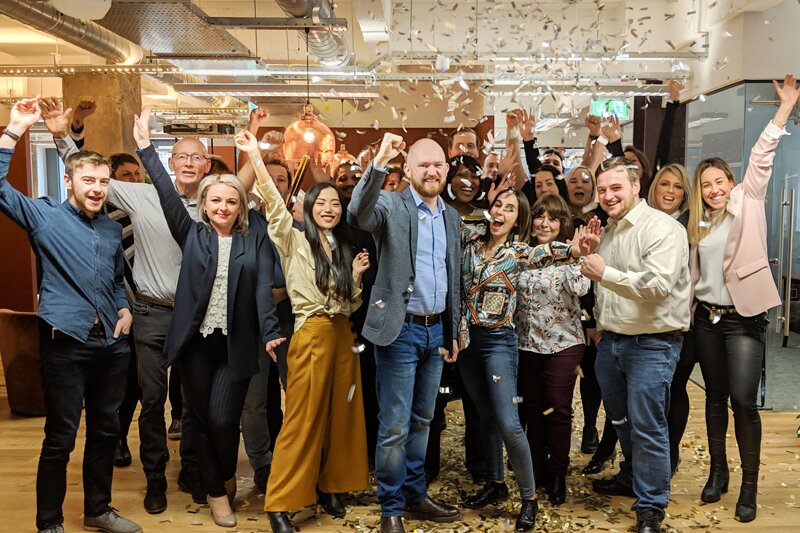 ParkVia claims second Queen's Award for Enterprise in six years
Firm's overseas growth has more than doubled in six years
European online parking reservation specialist ParkVia has been awarded a second Queen's Award for Enterprise.
The latest accolade comes in the category of International Trade under its former brand name ParkCloud.
Consistent growth in global sales over the last six years which has seen overseas growth more than double helped it claim its second Queen's Award for Enterprise having secured its first in 2014, the company said.
The accolade will be formally conferred later this year by the Lord-Lieutenant at ParkVia's head office in Manchester, in addition to the official royal reception which will be hosted by HRH The Prince of Wales in June.
ParkCloud, which has recently completed a rebrand under its existing B2C brand?ParkVia, markets parking spaces to drivers in more than 150 countries.
Since 2014, the company has grown significantly so that it now offers parking coverage across 42 countries for its 10 million website visitors.
The company now also works with more than 22 airlines including British Airways' owner IAG, easyJet, Ryanair and Wizz Air.
The online parking reservation provider is one of 201 organisations nationally to be recognised with a prestigious Queen's Award for Enterprise.
Mark Pegler, managing director, said:  "Receiving a notice that Her Majesty The Queen has approved the Prime Minister's recommendation that your company should receive a Queen's?Award?for Enterprise is a significant milestone for any UK business, but to have received this honour twice in six years is quite an extraordinary achievement.
"International demand for online travel solutions has allowed us to continuously intensify growth efforts; predominately thanks to a collaborative team who combine they're cultural and technical skills to diversify our offering across a range of global markets. We, as a company, are thrilled and look forward to celebrating this esteemed accomplishment."
Now in its 53rd year, the Queen's Awards for Enterprise are the most prestigious business awards in the U.K, with winning businesses able to use the esteemed Queen's Award emblem for the next five years alongside the commercial benefits the award garners.