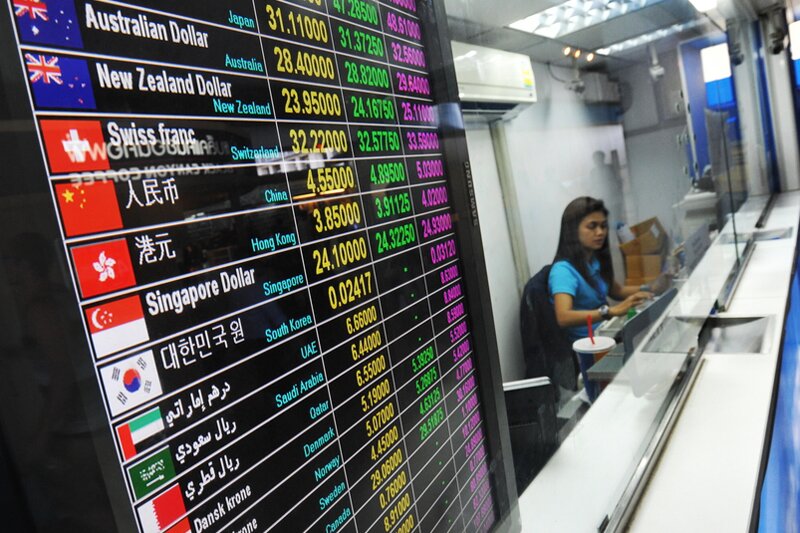 One in 10 UK holidaymakers use costly airport forex booths
Buying currency online can be nearly a third cheaper, finds On The Beach survey
Short-haul beach holiday specialist On the Beach has revealed the results of a probe that has found airport exchange booth rates can be as much as 28% lower than those available online.
However, despite inflated fees and poor exchange rates, a survey conducted by the Manchester-based OTA found that one in 10 holidaymakers admit to exchanging their sterling at airports.
The agent said with an exchange rate up to 28% lower than that of online currency exchange businesses, airports such as Stansted can cause consumers to lose £174 on a purchase of €700, with a total cost of £787. This compares to the total £613 spent using an online currency site.
Some of the best rates can be found online and through pre-ordering, but only 17% of Brits opt to use these cheaper exchange websites, said On The Beach. The vast majority of holidaymakers (69%) use traditional high street stores or the Post Office.
The trend is also seen when in-resort, with 17% of holidaymakers admitting to using only their standard credit cards for everyday holiday purchases, such as food and drink, rather than specialist travel credit cards that offer 0% rates.
This is a more expensive way of spending due to the 2.99% foreign currency fees charged by credit card providers, which is a similar trend with debit card use.
Although prepaid cards are one of the cheapest forms of payment for those on holiday, the survey found that they are not yet popular amongst British travellers, with only 7% choosing to use them when in resort.
Whilst cash is the most popular for 54% of British holidaymakers, 6% said they have never used foreign currency when holidaying abroad, relying solely on credit or debit cards.
Travelers Cheques, which were first issued on 1 January 1772, are becoming obsolete, with only 2% of Brits still using them. Surprisingly however, they are now most popular amongst the younger generation, with 4% of 25 to 34-year-old's saying they use the cheques to pay for items in-resort.
On the Beach's survey also revealed that although 57% of Brits bring their unused foreign currency back home with them to reuse in the future, 17% said that they bring it home only to forget it on future trips.
Millennials are the biggest culprits, with 26% neglecting to use leftover cash on future trips, whilst only one in 10 of the over 55s forget to take it with them when they next travel abroad.
28% spend their unused currency at the airport – frequently on unwanted items – just to 'get rid' of the cash and one in 10 Brits give their unused foreign money to charity, often onboard the aircraft on their way home.
Hayward, personal finance and consumer expert, said:  "We look forward to our holidays but develop holiday fever when it comes to our spending habits.
"This research from On the Beach shows that large numbers of us are losing money by buying currency last minute at the airport and not capitalising on the huge savings that could be made through purchasing currency in advance, as well as ditching our everyday debit and credit cards when on holiday abroad.
"To boost the power of your pound, shop around to stock up on currency, take a credit card with zero rates on overseas spending and make sure you've got cash in your pocket if you want to haggle for bargains."
Alan Harding, marketing director at On the Beach, added: "Our survey shows that many British holidaymakers could save money when they travel abroad, simply by planning ahead and shopping around for the best options.
"It's easy to underestimate the impact that exchange rates and credit card costs might have on our overall holiday spending, but this research will help to highlight the staggering amounts of hard-earned cash that people can save enabling travelers to get the very best value from their holiday."
Top tips on holiday spending according to Hayward:
• Don't buy currency at the airport.  It's a waste of money as rates are lower than the high street or pre-ordering online.
• Packing a 'pre-paid' card means you can lock in your exchange rate and saves carrying a wallet full of cash.
• Stock up on small change. Ask for smaller notes when exchanging money or break a 100 Euro note for a £5 taxi ride.
• Pay in the local currency. If you're paying by card, shops and restaurants may offer to switch the bill into pounds, but
just say no! This is known as 'Dynamic Currency Conversion' and bumps up the bill.
• Protect your cash. Check travel insurance limits, only take what you need out with you and keep spare cash locked in the hotel safe.