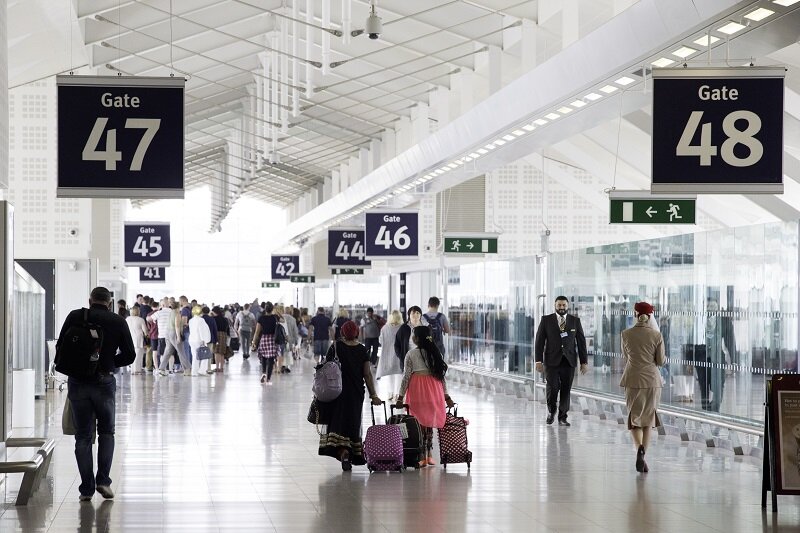 New 3D scanner tipped to put an end to airport security restrictions on liquids
People failing to remove items from hand luggage is the biggest cause of queues at security
Security rules on liquids and laptops in airport hand luggage could be abolished within two years with the adoption of new 3D scanners.
The equipment, similar to CT scanners used in hospitals, provides a clearer picture of a bag's contents.
Ministers have been carrying out a review and an announcement is due before Christmas, with the hope it could cut down on queues in UK airports from summer 2024, The Times reported.
People failing to remove items from their bags or travelling with large bottles of liquids and creams is the biggest cause of delays at airport security.
The limits have been in place since 2006 in the wake of a foiled transatlantic terrorist attack.
CT scanners produce a high-resolution 3D scan of passengers' bags, allowing operators to inspect a bag from every angle. Older machines produce a 2D image of luggage.
Passengers are currently required to remove tablets, laptops and liquids from their cabin baggage. Liquids must not exceed 100ml and must be in a clear plastic bag.
Shannon airport in Ireland has dropped the requirement with the introduction of a new liquid screening process but items must fit inside hand luggage. The airport said the move "halved the time our passengers spend going through security screening".
A trial of the new technology started at Heathrow in 2019, with the Department for Transport reportedly telling major UK airports that older screening methods must be replaced in full by summer 2024.
Former transport secretary Grant Shapps previously said it could "mean an end to passengers having to use plastic bags or rationing what they take away with them" if it was successful.
Heathrow chief executive, John Holland-Kaye, told The Times: "We are slowly rolling them out.
"We have just started the expansion of the security area in Terminal 3 which will have more CT scanners and have a deadline of mid-2024 from the [Department for Transport].
"By then the normal passenger experience will be that liquids stay in bags."
The technology is in use by US airports, such as Atlanta's Hartsfield-Jackson and Chicago O'Hare, for a number of years.
A DfT spokesperson said: "Passengers at UK airports must not carry liquid containers larger than 100ml through security, and both liquids and electronics should be taken out of cabin bags at airport security checkpoints."