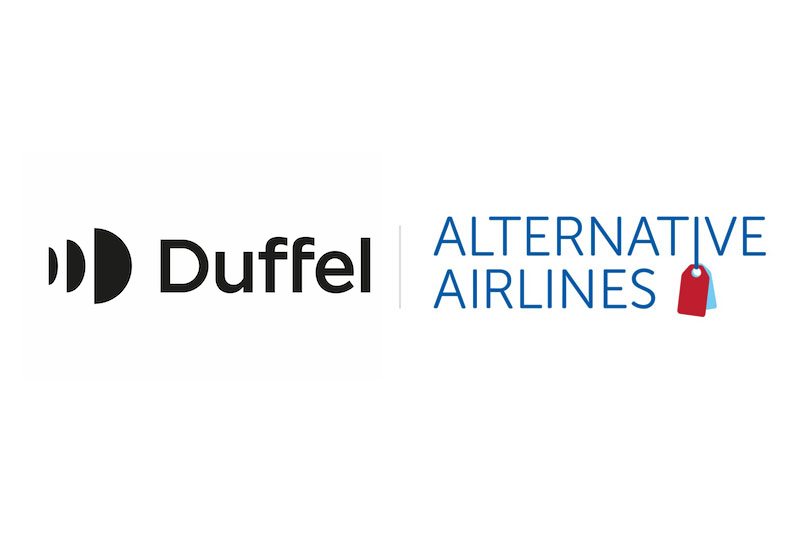 NDC-enabled airlines take greater share of bookings with OTA Alternative Airlines
Software specialist Duffel says performance between April and July underlines growing importance of the new Iata standard
New Distribution Content enabled airlines integrated with flights software platform Duffel are grabbing a greater share of bookings, according to latest data.
Duffel, which announced a partnership with OTA Alternative Airlines in January says the performance on the retailer's website underlines the success of the tie-up.
It has revealed that the 14 airlines that are distributing using Iata's emerging next generation NDC standard accounted for 15% of bookings on Alternative Airlines between April and July despite accounting for only 2% of the total airlines on the platform.
Duffel said this is a sign of the growing significance of NDC technology to the airline sector as it weathers the difficulties of the Covid pandemic.
Steve Domin, Duffel chief executive and co-founder, said: "The success of the partnership with Alternative Airlines shows how Duffel's platform is the fastest integration for developers to build a seamless flight booking experience with access to exclusive content.
"As airlines move forward with NDC, Duffel's tools are essential in enabling sellers to access all airline content in no time and win even more customers."
Having partnered with Duffel, Alternative Airlines has been able to offer rich, real-time flight content through NDC.
The standards enables airlines and travel companies collaborate more easily on the exchange of ancillary information and deals, such as in-flight meals, extra luggage and seat selection.
Alternative Airlines says NDC offers more choice for customers through access to a richer source of more competitive content. The OTA can access and display airline content and customise that for consumers.
Airlines are using NDC to release fares and additional services to Alternative Airlines instantaneously, while retaining control over the content they allow agents to access.
Managing director of Alternative Airlines, Sam Argyle, said: "It's been abundantly clear for a while that NDC is the future of airline distribution and it's fantastic that Duffel makes it easy to implement.
"Alternative Airlines has always strived to offer a seamless and personalised platform to book flights on any airline in the world, no matter the niche.
"As established carriers such as American Airlines, British Airways and Lufthansa lead the way in distributing content through NDC, we're excited for the rest of the industry to follow suit so that we can continue to provide our customers with the best fares and with the maximum amount of choice on all flight searches."
Through Duffel, the 14 airlines that Alternative Airlines have directly connected with through NDC are include American Airlines, Austrian Airlines, British Airways, Brussels Airlines, Cathay Pacific, Lufthansa, Vueling, Aegean Airlines, Olympic Air, Singapore Airlines, SWISS, Transavia, Iberia and WestJet.
Qatar Airways, United Airlines and Emirates will all be available soon.