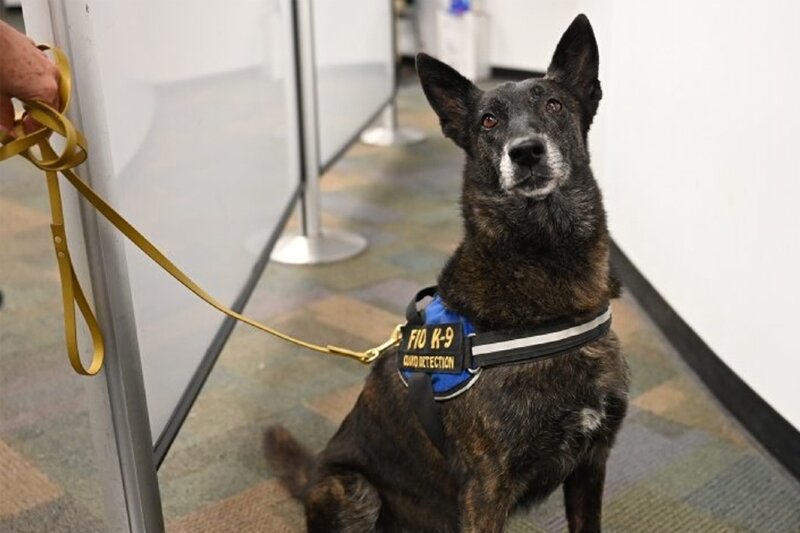 Miami International trials Covid-19 detector dogs
Florida airport is the first in the US to trial the use of dogs to detect the virus
The Florida-based airport is participating in a 30-day trial that will see canine Cobra, a Belgian Malinois breed, and One Betta, a Dutch Shepherd, deployed at an employee security checkpoint.
An airport spokesperson explained that Covid-19 causes metabolic changes in a person that result in the production of volatile organic compounds (VOCs). These VOCs are excreted by a person's breath and sweat, producing a  scent that trained dogs are able to detect.
Following hundreds of training sessions, in peer-reviewed double-blind trials, the detector dogs achieved accuracy rates of between 96% and 99% for detecting Covid-19.
Speaking about the initiative, Miami-Dade County commissioner Kionne L McGhee said: "Covid-19 has reshaped the world and lifestyle we are used to. It has forced industry leaders to become innovative in how they do business. Therefore, we must not stay behind in our approach to fighting the spread of this virus. I'm proud to be the sponsor of a programme that will bring about crucial life-saving benefits for our communities."
The pandemic has forced airlines and airports to develop procedures for Covid-19 detection and protection from the virus. Earlier this year British Airways announced the trial of a new Covid-19 antigen test, which displays results within 25 seconds, and last year Etihad Airways trialled new airport technology designed to help identify medically at-risk travellers, including those displaying the early stages of the virus.