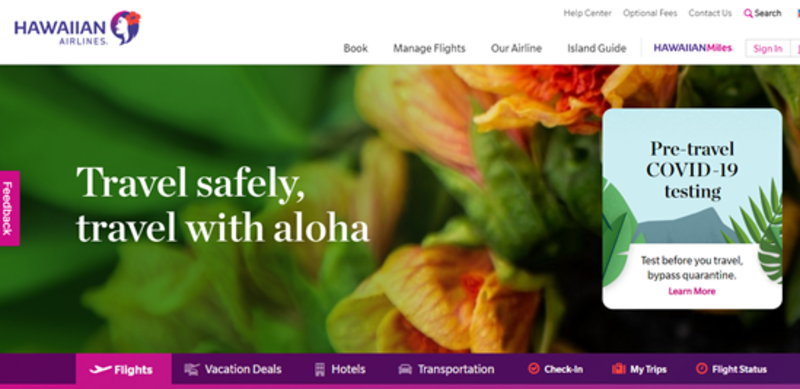 Hawaiian Airlines expands partnership with Accelya for omnichannel retailing
Carrier has signed up to use tech specialists' full suite of retailing and distribution solutions
Hawaiian Airlines has expanded its partnership with aviation technology provider Accelya to enhance its omnichannel retailing.
The deal means the carrier will be using the developer's full suite of offer management solutions and its New Distribution Capability API.
Since 2014, Hawaiian has been using FLX Merchandise and now it has also licenced Accelya's FLX Shop & Price, FLX Availability Calculator, and FLX Schedule Builder.
The airline is also implementing an omnichannel retailing approach with FLX NDC API and FLX Open Connect.
Theo Panagiotoulias, senior vice president of sales and alliances at Hawaiian Airlines, said:
"Providing our guests with an innovative and seamless purchasing experience, regardless of where they are shopping, is an extension of the award-winning hospitality we are known for.
"As a longtime Accelya customer, we are confident in its suite of products and we look forward to collaborating with our third-party partners to deliver Hawaiian's industry-leading offers through full-scale NDC programs."
Jim Davidson, chief product officer at Accelya, added: "Hawaiian Airlines recognizes that greater control over revenue generation across all channels will be key to future profitability once we emerge from this pandemic.
"By extending its existing deployment to include the full suite of offer management products from Accelya, Hawaiian will have full control over its retailing capabilities in both direct and indirect channels and the ability to tailor the offer to maximize the value of every seat, no matter where it is sold, while ensuring customers continue to enjoy the experience they have come to expect of the airline."