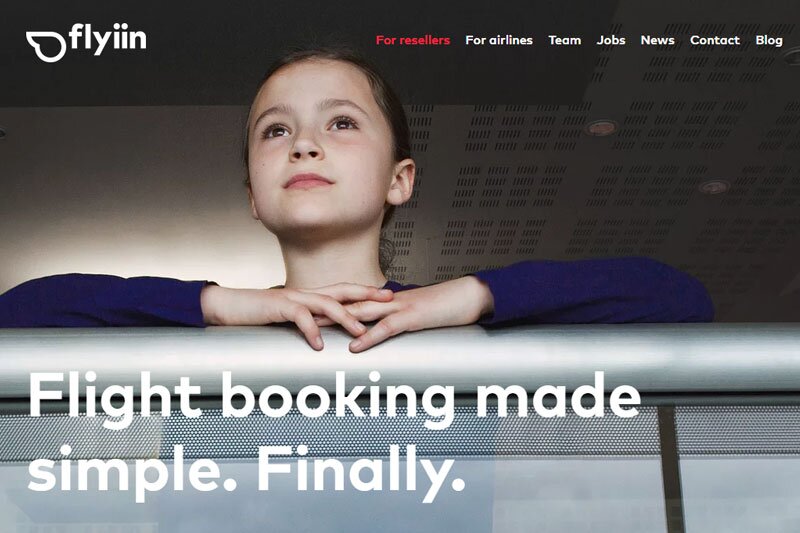 Flyiin 'back in the game' having secured €2.4m seed funding
Investment follows start-up's pivot to directly connect partner airlines with resellers
Flyiin, a German flight booking platform start-up, has announced the closing of a €2.4 million seed financing round with a group of US-based angel investors.
Most of the investors are directly affiliated with airlines. One of them is flyiin's long-time advisor and former chief executive officer of Air Canada, Montie Brewer.
The investment move follows flyiin's business-to-business pivot last year to directly connect partner airlines with resellers through its Airline DirectConnect Platform.
Having secured the new investment and a group of strategic backers, flyiin said it is building a new distribution infrastructure and model.
The firm said the new model will enable airlines to retail the full breadth of their product, travel resellers to build a user-centric flight booking experience and travellers to find the airline product that meets their service requirements.
The new investment will be dedicated to strengthening flyiin's technical and functional teams in order to release a first version of its Airline DirectConnect Platform in a live environment.
The first version will be based on the requirements of pilot customer Qixxit, an online travel planner, and those of other early customers who will be signed later this year.
Stephane Pingaud, chief executive officer of flyiin, said: "A major part of our development effort will go towards the integration of more airline APIs into our platform, with the goal to provide our pilot customers with a harmonised and unique experience in terms of flight and ancillary services search, booking, payment and post-sales servicing.
"This investment is a great, and long-awaited, step forward for flyiin. We're back in the game and look forward to sharing the many developments that will result from this investment."