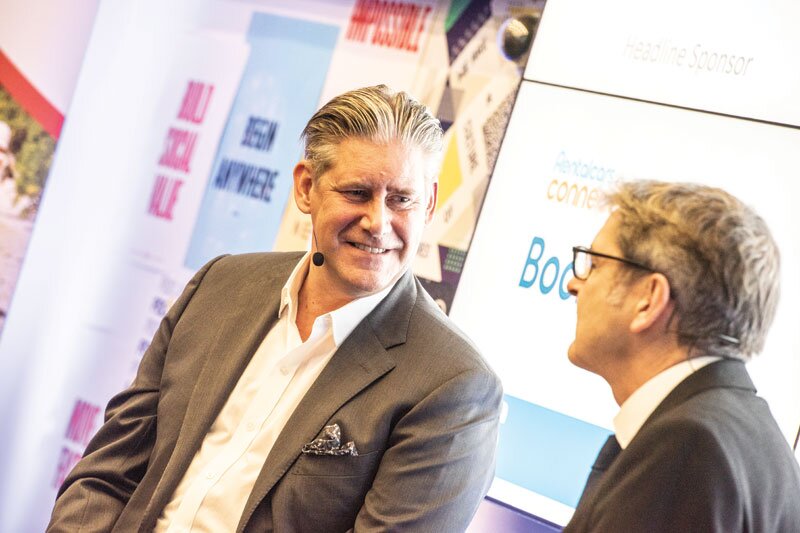 EasyJet right to scrap e-tailing project says Johan Lundgren
EasyJet boss Johan Lundgren said writing off £65 million by scrapping an e-tailing technology project was the right decision for the low-cost carrier.
The former Tui Travel joint managing director who took over from Dame Carolyn McCall a year ago was speaking at a Business Breakfast hosted by Travolution sister title Travel Weekly, which took place at Facebook's offices.
Asked about a shelved IT project easyJet that had embarked on in 2015 and which was intended to replace the carrier's entire ecommerce platform, Lundgren said:
"It was a tough decision, a big decision. We were going to produce a system more suited to e-tail. We looked at the timing, what we needed to do and also the costs involved in that.
"We also looked at whether it took resources away from other parts of the business and we felt we could get quicker wins with those resources elsewhere."
Lundgren said big IT projects are always difficult to deliver on time and while the project is on-going technology has moved on in the meantime.
"Because what you need today it not what the world is going to look like next month," he said. "Technology becomes more adaptable.
"In three years things will have moved on and changed and perhaps so too will have the requirements of your customers, which must be the driver of your business.
"This programme was taking longer and longer to complete and, yes, it was a tough decision.
"Sixty five million pounds is a lot of money, but we developed a lot of things we have taken advantage of so it's not like it's all not worked out.
"There are different types of technology now which are easier, cheaper and more transparent."
EasyJet has set out a strategy of innovation with data under which it has 50 projects underway involving 28 data scientists with a target of having 50 in place.
"Data is really the source of where we can get a number of benefits. EasyJet has billions of data points every year.
"How can we do things more efficiently around that? Also how can we increase revenue, how can we have products and services to sell at the right time to the right person at the right price.
"It's also about operational efficiency, doing things smarter, less manual interventions on things that you can predict, looking at what's going to happen in the future.
"We can do that today because the data is so freely available."