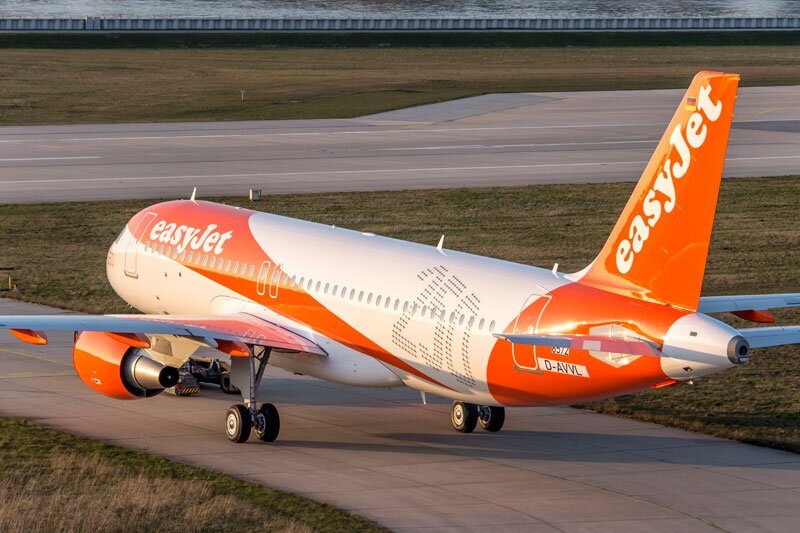 EasyJet partnership takes the number of airlines on Duffel platform to 25
Distribution platform has seen strong growth during COVID-19 as alternative to traditional GDSs
Airfare distribution platform Duffel has struck a significant new partnership adding easyJet taking the number of airlines it makes available to travel retailers to 25.
The platform aims to provide an accessible way for sellers to access and merchandise airline product and make and manage bookings outside of traditional Global Distribution Systems.
Leading budget carrier easyJet joins other recently announced airline partners including Copa Airlines, LATAM, and Qatar Airways.
Duffel provides global coverage through existing partners like American Airlines, British Airways, Emirates, Lufthansa Group, Singapore Airlines, Qantas and United Airlines.
The easyJet partnership means travel sellers will gain access to the airline's network of destinations, high frequency of routes and value fares.
Steve Domin, co-founder and chief executive of Duffel, said: "Our partnership with easyJet and the remarkable expansion of airlines added to the Duffel platform throughout the pandemic shows how the travel industry has used this time to rebuild, innovate and invest.
"While the industry is still in the early stages of recovery from the global shockwaves of the COVID-19 virus, we want to support the travel companies that have survived the past year to emerge even stronger.
"We're encouraged by the continued growth in signups and orders we're seeing from travel sellers using Duffel, and we know adding airline partners like easyJet creates even more value for anyone looking to start selling travel quickly and easily."
Antonio Pascale, easyJet distribution and alliances manager, added: "We are pleased to partner with Duffel to connect even faster with more travel sellers around the world.
"Duffel offers an exciting opportunity for easyJet to reach new, non-traditional and established sellers whilst being able to sell our ancillary products effectively."
Over the past two years, Duffel says it has seen strong growth, despite COVID-19.
It has raised $56.2 million in funding since 2018 and is backed by Index Ventures, Blossom Capital, and Benchmark.
During the pandemic, the team tripled in size, and expects to double again by the end of 2021 focussing on engineering talent.
Bookings made through he platform have increased more than 3.5 times in the past three months, Duffel said.