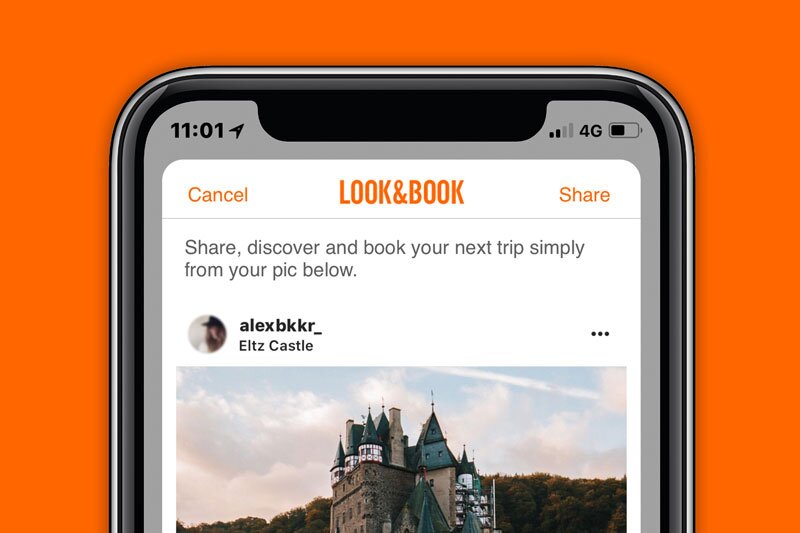 EasyJet launches image-recognition Instagram search and book app
Look&Book uses advanced image recognition techniques to identify locations from photos Continue reading →
EasyJet has launched a new app that integrates with Instagram to allow users to search for and book their flights using pictures.
The app uses the photo to identify the destination so the user does not even need know where it is, just that it looks like somewhere they'd like to be.
In what the budget carrier says is a first for the travel industry, the technology allows those browsing Instagram to simply take screengrabs of inspiring photos they see and then share with, or upload to, the easyJet app.
Look&Book then uses advanced image recognition techniques to identify the location to match the photo to easyJet's 1000-strong destinations on offer throughout Europe.
The new app feature not only recognises the destination, but also suggests the nearest airport and pre-populates the booking form with those details.
EasyJet says the image-recognition technology has never before been applied in this way.
Created by creative agency VCCP in partnership with Travelport Digital, Look&Book is supported by a social and DOOH campaign which will include a launch film.
Daniel Young, head of digital experience at easyJet, said: "Look&Book will help people to further explore Europe with ease and open up new destinations and previously hidden holiday locations for a range of customers.
"It's fantastic how technology is enabling us to enhance and streamline the customer search and booking experience."
David Masterman, creative director at VCCP, added: "We've all seen places on Instagram and wished we could just be there. The beauty of Look&Book is how easily it makes those daydreams become reality."