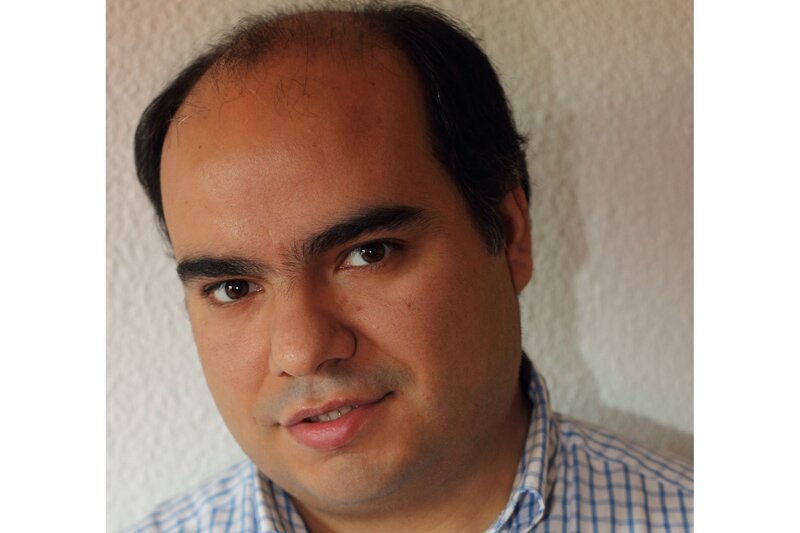 Comment: How will AI disrupt travel?
Amadeus head of AI research says deployment will help improve conversions
Amadeus head of AI research Rodrigo Acuña Agost says deployment will help improve conversions
It seems like we have been talking about Artificial Intelligence (AI) for a very long time, but in recent years, we are seeing the application of AI and machine learning more widely across the travel industry.
What appears revolutionary now will become the norm in the coming years.
According to a study conducted by McKinsey, travel is one of the industries with the highest potential incremental value from AI, doubling what is achievable using traditional analytic methods, amounting to between seven and almost 12% of total revenue for the industry.
This high potential is partially explained by the still relatively slow adoption of AI when compared to other industries such as online retail, insurance or advanced electronics.
Tech natives, in particular, are becoming increasingly numerous and their expectations have been raised by their everyday technology usage.
To address these evolving consumer expectations, AI will be leveraged by different actors across the industry allowing people to spend less time arranging travel and much more actually enjoying the travel experience.
Trendspotting and predictive models
With this technology, service providers in the travel sector can understand more about the context in which people are travelling.
AI will be critical to helping airlines, airports and travel companies to identify trends, improve customer service, operate more efficiently, offer more relevant products, price dynamically and, ultimately, improve conversions.
Travel providers will also be able to rely on it to assess post-trip review systems as travelers share their experiences, and even spot trends and help service providers throughout the travel sector to identify new opportunities or address challenges.
At Amadeus, we are mixing deep learning AI with econometric models and behavioural economics to better model and predict traveler choices, taking into account travelers' cognitive biases
An example of AI used in Amadeus products is our work with customer choice modeling in Dynamic Pricing and Value Search, and the development of models for Virtual Interlining to determine the risk of connections, predict passenger choices, and improve conversion with itinerary choice modeling and advanced customer segmentation.
We recently joined forces with Kiwi, an online travel agency known for pioneering virtual interlining, to facilitate smoother trips for their customers, allowing travelers to book any kind of content easily and cost effectively.
Travel recommendations
Passengers' expectations have been raised by their experience of choice, speed and mobility in everyday life, such as in retail or banking. They expect the same level of personalisation throughout their travel experience.
Research finds that consumers are happy for AI to make holiday suggestions for them catering for that increased personalisation they expect from all brands nowadays.
The reality is, finding the right prices, times and quality is still one of the main challenges every traveler faces online. This applies to everything, from flights to booking hotels.
A great example of this is Scandinavia's largest airline, SAS, which serves nearly 30 million passengers. In 2016, SAS set up an ambitious target of doubling ancillary revenue by 2020.
Backed by the Amadeus Accenture Alliance, the airline used this technology to study advanced seat reservations in its European market, obtaining insights on how to best set and vary the pricing of its offer.
After 12 weeks, SAS applied 11 new pricing policies and over a three-month period observed a consistent 14.5% uplift in ancillary revenue for advanced seat reservation in the European market while maintaining customer satisfaction.
The future of AI is bright
Powered by this technology, consumers can expect to benefit from further improvements to their travel experience. For service providers, using AI to provide a highly personalised experience will give them a serious competitive edge.
Thanks to continuous experimentation enabled by Reinforcement Learning, we will be able to tailor the best available options as well as establish what the best way to display this relevant information is (i.e., among millions of possible combinations, which one to highlight and how present it to the traveler).
Besides, the power of our recommender systems and auto-learning mechanisms will provide an enhanced experience to the traveler, similar to the one they currently enjoy in other industries such as online retail.
At Amadeus, we have many AI projects in exploration phase or in production. We continue to invest in research, investigating how this technology can improve airline revenue management systems, merchandising and digital advertising, as well as recommender systems for hotels, ancillary services and flights.
AI is going to redefine the future of travel. It's certainly an exciting time and I am looking forward to seeing travel service providers and their technology partners' innovations in this field over the coming years.