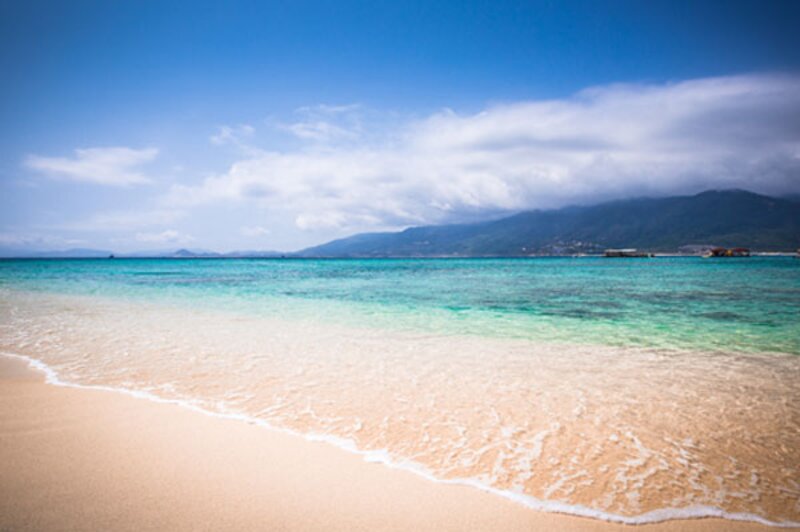 Chinese OTA Ctrip backs start-up Chinese airline focussed in Hainan
The preliminary name of Sanya International Airlines has been given to the start-up
A new Chinese airline focused on the holiday island of Hainan is being launched by a consortium of backers.
The preliminary name of Sanya International Airlines has been given to the start-up with shareholders including China's largest OTA Ctrip.com.
Other backers include China Eastern Airlines with a majority 51% stake and Shanghai-based Juneyao Airlines.
The partners as see an opportunity to grow air traffic to China's southernmost island province amid Beijing's plan to turn it into a free trade hub.
No timeframe was given for the launch of the new airline in the wake of the coronavirus pandemic.
The carrier will need regulatory approval but is being described as a "boutique aviation brand".
Hainan is about 30 times the size of Hong Kong and is a popular holiday destination for Chinese tourists.
China Eastern said in an announcement to the Hong Kong stock exchange: "Hainan is rich in tourism resources.
"As the construction of an international tourism consumption hub in Hainan further advances, the tourism market of Hainan is expected to further develop in the future, and its geographic location has determined that air transportation is the main means for tourists to travel to Hainan.
"In order to seize the opportunity of the establishment of a pilot free trade zone and a free trade port with Chinese characteristics and the construction of an international tourism consumption hub in Hainan, and to give full play to the unique advantages of air transportation, the company and the transaction parties intend to jointly establish Sanya International Airlines.
"The co-operation under this project will help the company to further improve its strategic layout in southern China and enhance its comprehensive competitiveness.
"Meanwhile, Sanya International Airlines can make full use of the comprehensive and diversified resource advantages of the company and other transaction parties to create high-quality aviation service products and build a boutique aviation brand in Hainan."