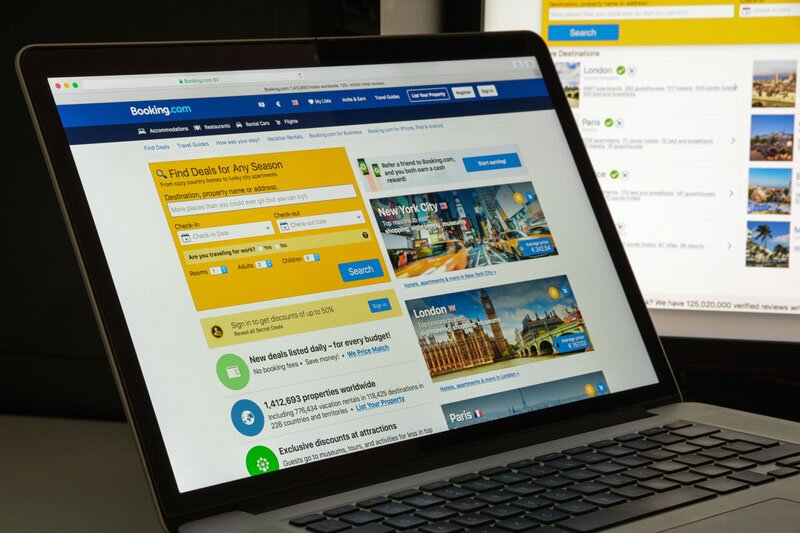 Booking.com promises more streamlined service for corporate bookers with AirPlus tie-up
AirPlus and Booking.com have completed an integration to provide payment and billing service to the OTAs corporate travel bookers.
The firms said the tie-up will provide a "seamless booking and payment experience for corporates and their travellers" on the Booking.com for Business platform.
Using AirPlus virtual cards, corporate customers can now generate an individual Mastercard number for their employees to pay for accommodation via Booking.com.
All expenses are settled centrally and are itemised in one invoice.
For existing AirPlus corporate travel customers, setting up their customised Booking.com for Business account takes only a few minutes.
AirPlus users will be able to access Bbooking.com's entire inventory while benefitting from the fact its virtual cards are automatically integrated into the OTAs platform as a preferred payment method.
This means corporate customers benefit from AirPlus' payment solution that offers security, data quality and acceptance, said AirPlus.
AirPlus added its corporate payment and internal expense management processes means an easier, more streamlined and highly efficient process.
And it claimed corporates can achieve far higher rates of travel policy compliance among bookers.
Michiel Verhaagen, executive director global sales and country management, at AirPlus International, said:
"This collaboration between AirPlus and Booking.com is promising news for travel managers that are getting aware more and more of the potential that slumbers within corporate hotel booking and payment process.
"It also brings relief for the traveller, who benefits from having less trouble with doing his expenses. We enable him to reclaim his time".
Ripsy Bandourian, senior director of partnerships at Booking.com, added: "We are very excited about this partnership and integration with AirPlus and what it means for our corporate customers.
"Now even more business travellers can seamlessly find the stay that's just right for their individual needs while using their company's preferred payment method.
"With more choice and flexibility for travellers and an easier, more transparent reporting and reconciliation process for corporates, it's a win-win for everyone."