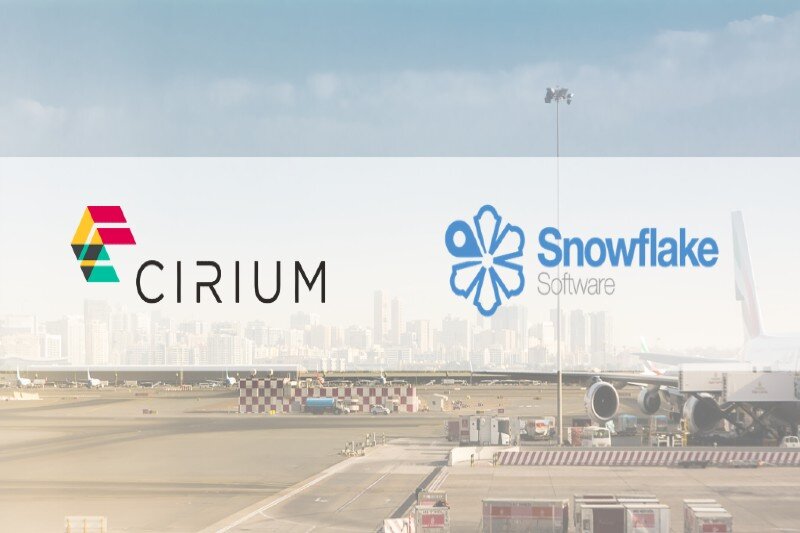 Analytics specialist Cirium snaps up navigational data firm Snowflake Software
Flight data specialists to join forces
Fast-growing aviation analytics group Cirium has acquired live flight and navigational data firm Snowflake Software.
Cirium expects the acquisition to give the combined group greater capabilities in handling live flight data for the international air transport industry.
---
More: Aviation sector publisher and analyst FlightGlobal rebrands to Cirium
ParkVia extends partnership with Latvian flag carrier airBaltic
---
Snowflake's cloud-based Laminar Data platform, which integrates, and exchanges flight, weather and aeronautical data, will be combined with Cirium's flight status, schedule, fleet and traffic analytics.
The air travel sector is increasing and with this acquisition, the companies hope a seamless data exchange will enable collaborative decision making for air navigation service providers (ANSPs), airlines, airport and unmanned traffic management (UTM) providers.
A global initiative to support the International Civil Aviation Organisation's global navigation plan is called SWIM: system wide information management.
Snowflake claims it is a key innovator in SWIM having recently deployed the first installation of end-to-end flight data management outside of Europe and the USA in the United Arab Emirates region.
Snowflake's Laminar data platform works with Rolls Royce, International Air Transport Association, SmartSky Networks and unmanned drones' businesses on significant data exchange initiatives as well.
Jeremy Bowen, chief executive at Cirium, said: "Both companies share a common mission to free data from its legacy silos and help it flow more fluently around the air transport industry. That is going to be critical if aviation is to achieve efficient and sustainable growth."
"Combining Cirium's world-class analytics and global scale with Snowflake's expertise in fusing and streaming flight information will deliver major benefits across air travel through better and more collaborative decision-making and ultimately smoother traveller journeys."
Ian Painter, founder and chief executive at Snowflake, said: "The two businesses clearly share a very similar vision for how data can shape the future in air transport and I'm excited to see what we can now achieve together."
"The combination should be a huge win for the industry."
Snowflake will join Cirium's portfolio of aviation data analytics companies, including: Diio, a specialist in airline market intelligence tools; FlightStats, a provider of flight information for airline and travel sectors; and innovate, a flight schedules company.
The transaction is expected to complete later in the first quarter of 2020.