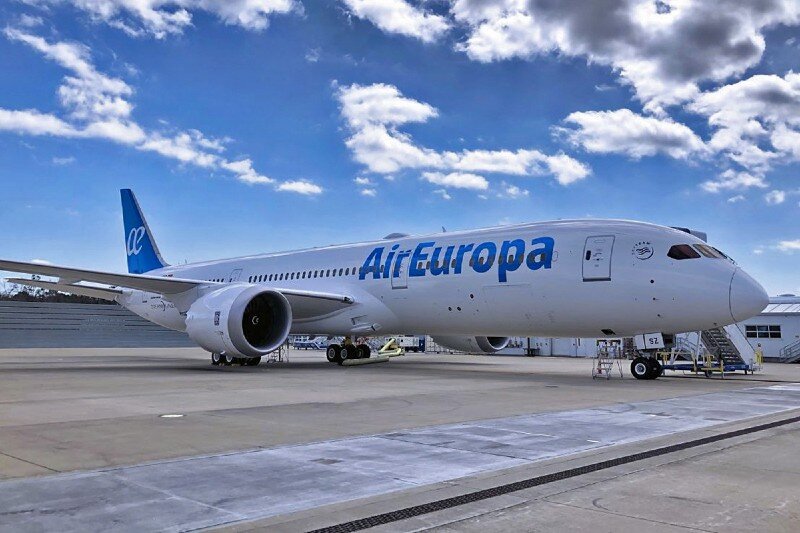 Air Europa aims for growth with Amadeus' suite of airline tech
AirEuropa and Amadeus extend partnership
Air Europa has announced an extended content agreement with Amadeus that will include the implementation of much of the GDS's product suite to further its growth.
---
More: Amadeus deal bring data-driven strategy to Institute of Hospitality
Lufthansa and Amadeus renew and extend tech partnership
---
In addition to its current Altéa solutions of departure control and reservations, Air Europa is now adopting the Amadeus Digital Experience suite, Altéa Inventory, Altéa Reservations Desktop Web and Amadeus B2B Wallet Partner Pay.
Amadeus' Digital Experience Suite should allow Air Europa to connect with Amadeus and third-party providers to create and share technology easily, giving the airline improved flexibility with technology and partners.
With the newly signed Altéa products and its existing technology, Air Europa claims its retailing capabilities will improve with back-end efficiency and more personalised offers for customers.
Bernardo Botella, sales director of Air Europa, said: "Our strategy continues to count on Amadeus' distribution network and unparalleled global reach. Innovating with the latest cutting-edge technology and delivering amazing digital experiences is also key for us."
"Thanks to Amadeus' technology and open approach, we are now able to do this much quicker by working in agile development sprints. Our close digital partnership with Amadeus is also a key internal motivator for our employees."
These agreements follow the extension of content distribution partnership which was signed earlier last year.
Manuel Midon, vice president of North and West Europe at Amadeus, said: "Our partnership with Air Europa has just become the perfect manifestation of our 'open, agile and simple' philosophy."
"We now have all the tools in place, with both teams fully equipped and in total sync, to accelerate the airline's growth and digital transformation. With our Digital Experience Suite, we're set to get all hands-on deck and super-charge Air Europa's customer experience."
With the implementation of Amadeus' B2B Wallet, the airline hopes to reduce its costs of payment and risk of fraud as travel agencies will now use Air Europa co-branded single-use virtual cards within the B2B Wallet.
Botella added: "With this new B2B payment solution, we will be able to reduce our risk, save costs and tailor our commercial strategy for each agency partner, thus driving loyalty and increasing revenues while supporting our indirect booking volume."
"Our passengers, and agency partners, want travel to be simple, secure and cost-effective. With this extended partnership we are confident that we will be able to exceed their expectations."