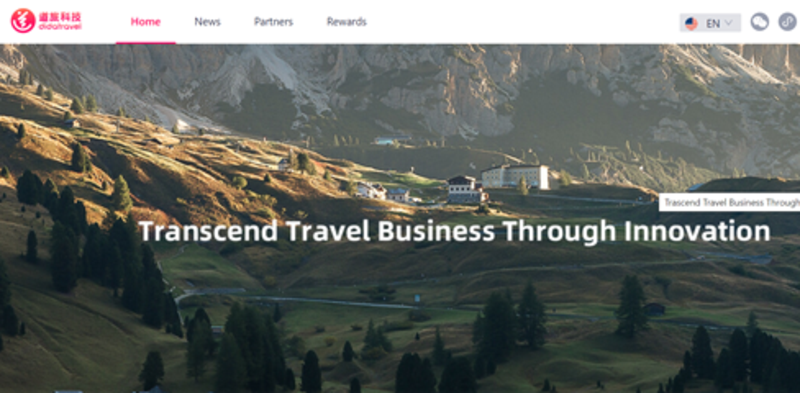 Wholesaler DidaTravel credits internationalisation for sales rebound in 2021
Chinese supplier saw sales values hit 70% of pre-pandemic 2019 levels last year
Hotel room wholesaler DidaTravel recovered to over two thirds of pre-pandemic sales last year, Chinese firm has reported.
In 2019, prior to the pandemic, the firm sold hotel bookings in the China and APAC region worth over $700 million.
It says geographic diversification saw 2021's sales hit 70% of 2019 levels based on economic value driven in part by sales for the non-China source markets surpassing 2019 levels.
The firm said the recovery reflected how it has internationalised to regions like Europe, the US and the Middle East which represent 50% of all sales – 25%, 20% and 5% respectively.
Geographical diversification increased in 2021 with the recruitment of teams and opening of offices beyond China, including Bangkok and London. A new US office will open shortly.
During 2021 the company said it has increased the number of directly contracted hotels to 37,000, an increase of 23%.
Despite the pandemic the company said it has maintained around 23,000 clients – including travel agencies, tour operators, airlines, OTAs and TMCs – by signing partners in Europe and North America.
The company has over 700 API clients, of which around 200 are based in China.
Rikin Wu, founder and chief executive of DidaTravel, said: "Throughout the pandemic we continued investing in our business, strengthening our technology and continuing our long-term strategy of growing our presence in Europe and North America.
"So when the market slowly began recovering in Europe and North America we were well placed to capture demand quickly and by the end of the year, with the exception of the Omicron impact, we were close to 2019 figures – surpassing them even in the non-China source markets.
"We are cautiously confident about 2022 and look forward to making further announcements as we grow our team and evolve our value-proposition to both clients and hotels."
In 2021 DidaTravel secured a series B financing worth hundreds of millions of yuan, with the lead investor was being Chinese online marketplace Alibaba.
The firm also become the preferred accommodation partner for sourcing and distribution to Fliggy giving its clients access to its portfolio of hundreds of thousands of hotels in both China and the APAC region.