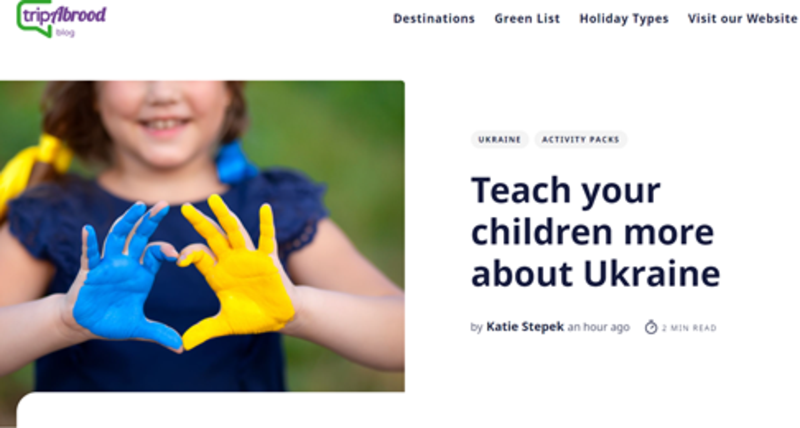 TripAbrood launches kids' activity pack to raise awareness about Ukraine
Family holidays start-up wanted to show support as war with Russia continues
Family holiday specialist start-up TripAbrood has created a kids' activity pack on Ukraine to help its community learn about the country currently under attack by Russia.
The pack has been created by product manager Katie Stepek whose grandfather was born in what is now modern-day Ukraine in 1922 ahead of an invasion by Russia in 1939.
She said: "The invasion of Ukraine by Russia is devastating. And, as parents, we know how upsetting and confusing the news about current events can be for children.
"So, we wanted to show our support for Ukraine in a small way. Through an engaging activity pack, we'd like to help children (and parents) learn more about Ukraine, its people and its fascinating history and culture.
"We felt this was important given historical attempts of cultural erasure in Ukraine."
The activity pack includes information on Ukrainian culture, food, and traditions and encourages children to learn more though taking part in activities and making recipes.
TripAbrood is encouraging users to find out more about the impact of the conflict on Ukrainians through Save The Children and to donate to the charity's humanitarian appeal.
Education activity packs for school-age children were launched by TripAbrood during the COVID lockdown to engage with its audience of potential customers for when travel was allowed again.