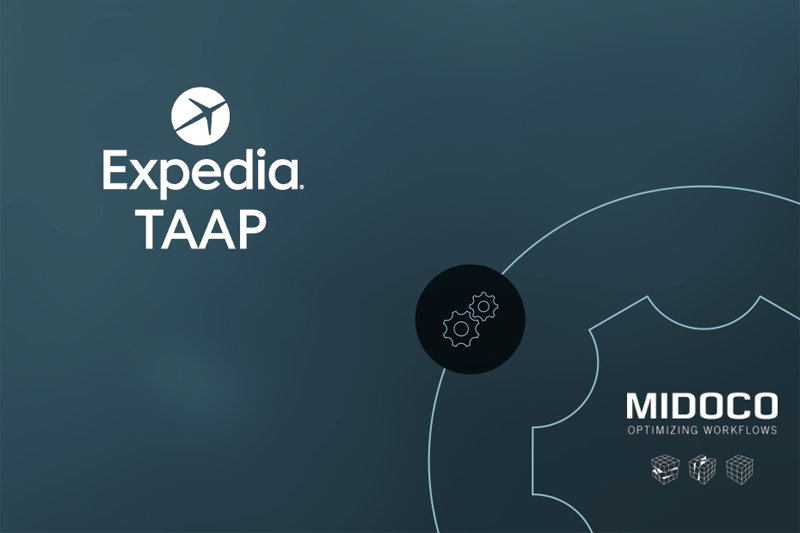 Tech provider launches Expedia TAAP interface
Midoco Midoffice collaborates with OTA giant
Travel tech provider Midoco Midoffice will now process agents' hotel bookings made through Expedia Partner Solutions' booking platform, "preventing time-consuming workarounds".
Bookings made through Expedia Travel Agent Affiliate Programme (TAAP) will be automatically imported to agents' back office systems thanks to the partnership with German firm Midoco Midoffice.
UK country director David Chappell, said bookings can be handled within the framework of agents' overall booking workflows.
"The connectivity to Expedia TAAP is an exciting development that reinforces Midoco's goal of building a platform to enable our travel partners to handle bookings made in different systems efficiently," he added.
Robin Lawther, Expedia TAAP senior director, said: "We are excited about this strategic agreement with Midoco Midoffice which sees the automated import of Expedia TAAP bookings into our partners' back-office systems.
"Through this API integration, Expedia TAAP agencies who are Midoco's clients, can now easily access and manage their Expedia TAAP bookings.
"We believe that this will be a welcome new feature for our mutual partners, improving both efficiency and the travel agent experience."
Expedia TAAP is available in more than 30 markets globally.
---
More:  Expedia travel agent affiliate programme extends benefits to help partners recover