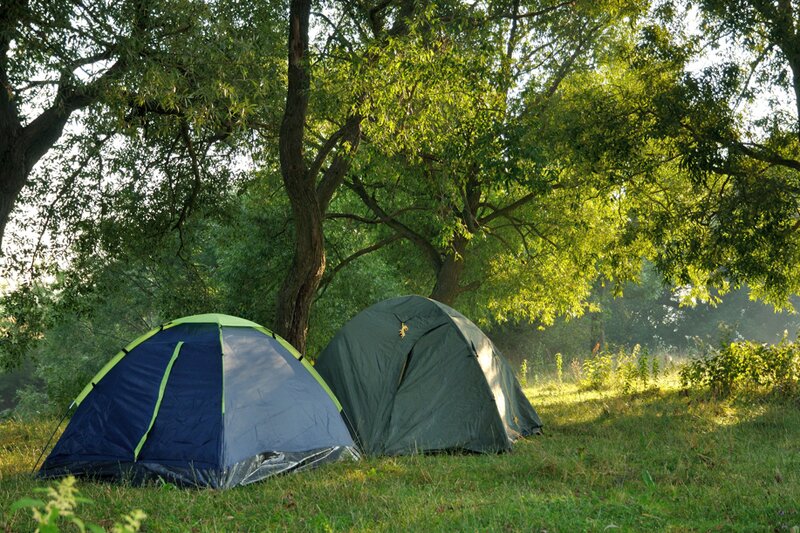 Pitchup.com data reveals late summer camping boom in the UK
Campsite booking website reports September is up 163%
Late summer season UK camping bookings for September are up by 163%, outdoor accommodation booking platform Pitchup.com claims.
More than 23,000 staycation bookings have already been made for next month following August bookings out-performing last year by a third following lockdown.
The firm believes demand is being driven by employees delaying breaks after almost 10 million workers were furloughed and others not using their holiday allowances.
Data from Pitchup's own team, half of which was furloughed, shows that only 18% of this year's holiday allowance has been taken so far, with a further 20% booked to be taken in the final four months of 2020, leaving 61% of this year's annual allowance still to be booked and taken.
While many employers allow rollover, businesses will still need to recoup the substantial losses of this year and may therefore enforce the cap rollover days most employment contracts contain, or insist that outstanding leave is taken before the end of the year, Pitchup believes.
Bookings across September to December are more than double 2019's figures.
There is a further sign that the entire season has shifted on, with the most popular week for booking occurring in August rather than the last week in July for the first time in 11 years since the platform was launched.
Company founder Dan Yates said: "We'd normally expect bookings to drop off sharply after August bank holiday, like last year when we had a 77% drop in arrivals booked for September compared to August.
"This year's full of surprises though – it looks like the entire season is extending, which is great news not only for those still keen to get away on holiday but also of course for the hundreds of sites that couldn't open as planned earlier on."
After fifteen weeks of enforced closure – 18 weeks for sites in Wales with shared facilities – the ability to generate revenue into the autumn and beyond could be critical for thousands of sites and tourist areas, allowing them to recoup just some of the revenue lost earlier in the year due to Covid-19 lockdown and travel restrictions.
Advance bookings for next year are already more than 500% up against the same point last year, according to the company.
The introduction of pop-up campsites this summer is likely to be repeated in 2021 as demand for domestic holidays remains high and farmers continue to take advantage of the boom in staycations.
The relaxation of permitted development regulations in England, Wales and Scotland have allowed landowners to set up sites for up to 56 days between now and the end of the year.
Some larger holiday park operators have already confirmed plans to apply for year-round opening, foregoing the traditional seasonal closure at the end of October.
Yates added: "With camping the only type of accommodation that's been able to expand to meet demand from holidaymakers this year, hundreds of farms, estates and showgrounds have set up 'pop-up' sites which they can do quickly and easily, earning as much as £100,000 in their first month on Pitchup, and open for up to 56 days between now and the end of December.
"Many already look likely to repeat this next summer when hopefully the government will allow a similar doubling from the previous 28 days allowance."
Meanwhile, Verdant Leisure has secured licences for some of its ten parks which permit them to open for 12-months of the year.
Chief executive Graham Hodgson said: We're continuing to see record-breaking bookings across all our UK parks.
"This is really helping to boost the local economies in the Scottish and English regions where our parks are located, as each park provides the customer base for numerous other regional businesses, including local suppliers, shops, pubs, restaurants, cafes and visitor attractions.
"As with many businesses in the sector we have seen an uplift in last minute bookings with more people than ever wanting to take a break with their family in the UK – a trend which we predict will continue well into 2021.
"We recently announced a £500,000 investment to increase accommodation pitches at our Scottish parks to keep up with demand and these are due for completion in the next few weeks, ready for our autumn visitors."